What to do you if you get in a wreck.
What to do:
According to School Resource Officer Nathan Sheffield, here are the steps you should follow if you are pulled over while driving:
When you first see the lights, get in the right lane and slow down.

 

It's possible the police officer just needs to go around you.
If the police car slows down behind you, find somewhere safe to pull over. A lighted parking lot is the best place. But don't wait forever to pull over.
If it is night, turn on your interior car lights so that the officer can see you more clearly.
Unless your wallet is right next to you, don't start reaching for anything until the officer is at the window.
Let the officer know you are reaching for the needed information–driver's license and insurance.

 

You do not need to show registration in the state of Mississippi because it shows up on your driver's license and tag information.
After grabbing your information put hands on the steering wheel–"10 and 2 where hands are supposed to be when you drive."
Get off your cell phone–seriously. You have every right to video the conversation; the officer will be videoing you as well. But this is not the time to be texting or calling.
Answer politely and respectfully.

 

Every traffic stop is full of potential to be a dangerous situation for all involved. If everyone can keep a calm head, the likelihood is that everyone will be able to go home safely.
If there is a question about whether or not it is an actual police officer, slow down, put on your turn signal, call 911 and drive to a lighted public parking lot or business. Tell the 911 operator that you are being followed by a vehicle with lights and want to check to see that it is a legitimate stop. NOTE:  Tupelo Police cars will be "lit up like a Christmas tree." Even unmarked police cars will have multiple lights. It should be easy to determine if it's a real police officer. If you just see "a small flashing light above the rear view mirror", that's when you want to be concerned.
About the Writer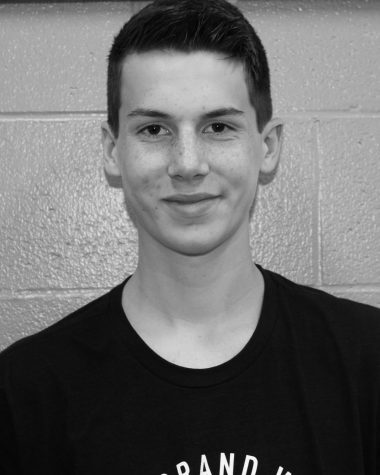 Cooper Waters, Staff Member
Cooper Waters, Multimedia Reporting Staff Member 

Who loves food, sleep, animals and having fun
Who feels tired, adventurous and outgoing 
...