Tupelo Structure takes the stage
Structure band performance – December 3, 2020
Tupelo High School Band [Structure] hosted a home show for a limited audience due to COVID-19 restrictions. Only ninety people got the opportunity to enjoy the show twice in the first week of December.
"We were always sure to maintain social distancing while practicing for the showcase. It may have been tough, but nonetheless, our show was still a success!" said Tom Henry Brister.
"Collectively as a group, we were bummed out when they had canceled the show. When we found out that the school rescheduled it, we all decided to work even harder to get the show back together in one day," said Carter Maharrey. "It was really tough to sing far apart from everyone else. The practices were different, but it was not as bad as we thought it would be."
"Having to practice with all of the pandemic rules made things a lot harder, but we are lucky to have a director as awesome, caring, and patient as Mrs. Tracy Smithey," said Dylan Gray. "The show was awesome. I was super nervous because we had to throw it together in a day after taking a two-week break. We came back from the break better than ever and the show was so much fun. It was a great experience for all of us."
"When I figured out that the concert was postponed, it really bummed me out. Practicing away from school was hard especially since we would come back and play the show almost immediately. In the end, the show ended up being great nonetheless! We really pulled it together and it was great overall," said Collins Brashier. "One factor that made it fantastic was the pictures you [Anežka Pechová] took. They were awesome and made it worthwhile!"
"We are really glad to have had a show given the circumstances. We felt a difference – having limited audience capacity, and therefore having a smaller crowd. We are hoping to have more people in attendance as things progress." said Race Davis.
The performance met a great response from the audience.
View Comments (2)
Your donation will support the student journalists of Tupelo High School. Your contribution will allow us to purchase equipment and cover our annual website hosting costs.
About the Contributor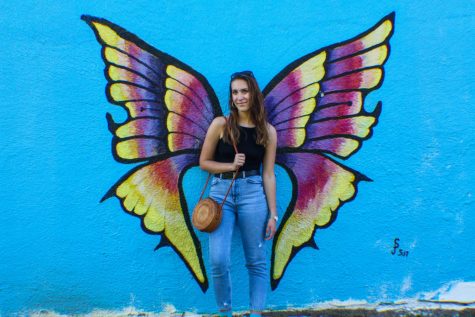 Anežka Pechová, Golden Wave Media Staff Member
Hey! My name is Anežka, but most people call me Agnes. I love exploring new things and places. I just crave adventure. I love writing, art, music, traveling,...