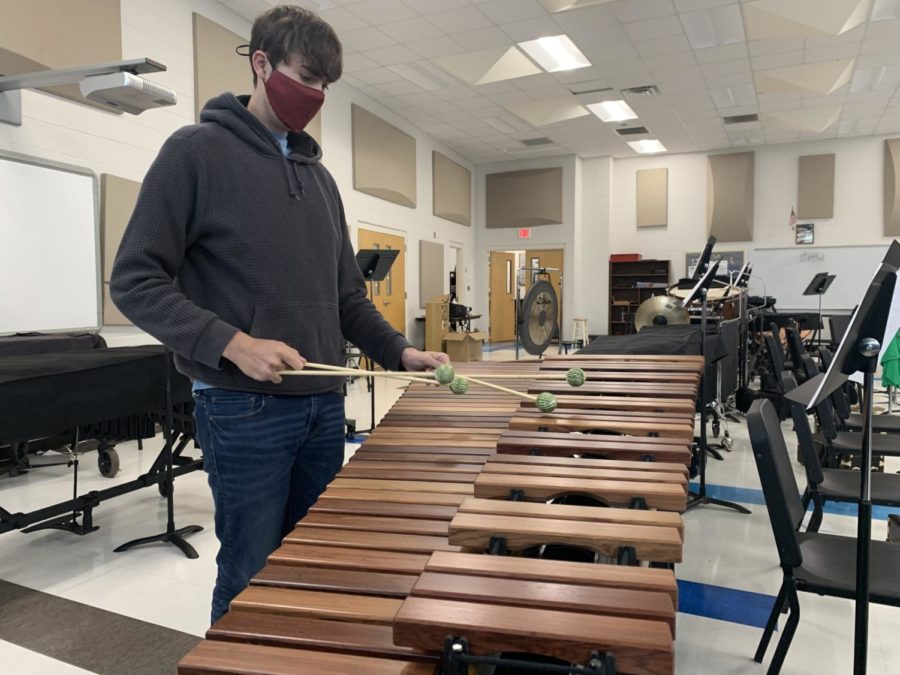 The Tupelo Public School District Fine Arts Department recently received over $650,000 from the district after the fine arts teachers submitted a list of needs and improvements. The money came from a budget set by the school and it will be used to benefit the all fine art departments to purchase new materials for students.
"The vision behind these purchases is part of a larger plan to position all of our fine arts programming to be recognized as a World Class Program and provide the necessary resources to achieve that goal," Stafford, District Arts Coordinator said.
The Tupelo band program purchased some new instruments and equipment with the funds they received.
"The Tupelo Public School District has purchased an assortment of high-quality wind and percussion instruments for use by our concert bands (grades 6-12) and our high school marching band," Clifton Moore, Associate Director of the Band said.
"And, we now have better equipment than any university in this state," said Director of the Band Richard Murphy.
The Orchestra also made some new purchases. Money was spent on new instruments such as violins, violas, and cellos. Along with accessories, and music for the new instruments.
"The focus areas of improvement were school instruments and literature. We [had]dated instruments and needed to expand our music libraries at the various schools, " Clara Newell said.
The Visual Arts Department also received benefits from the fund.
"For my portion of the fund, I bought more ceramic slump molds for my special needs students to use. They will use them to make bowls and plates. I chose these items as they are easier for students with limited motor skills. I would not be able to afford them otherwise," Patricia Parker said.
"The money the choral program received was used to purchase new seated choral risers for the classroom, new choir dresses, new risers for the Performing Arts Center and to supplement our music library," said THS Director of Choirs Suzy Williams.
"We spent the very appreciated money on things that we needed to help the program continue to grow and flourish in the future," said Williams.
"[Dr. Williams has]been ordering new music which will obviously help with not doing a lot of the same songs over the next couple of years", Madrigals member Nicole Harbor said.