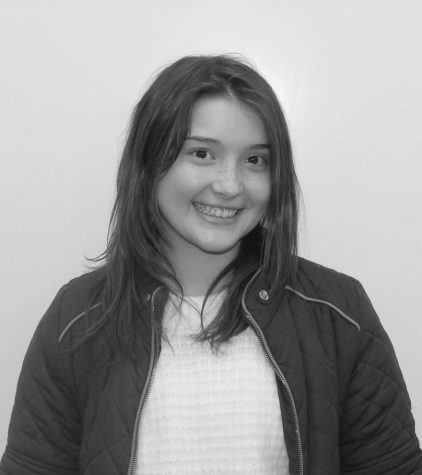 Hey Sisters, Abbie Grace Long here back again trying to figure out what I'm going to write because writing just ain't it...chief. I am the most uncoordinated person you will ever meet, so I'm not quite sure how I made cheer and it's fine, I'm fine. I love food so much, my favorite food is mashed potatoes because why not? I have unconditional love for Shawn Mendes and (marvel) at the fact that me and Chris Hemsworth are going to get married. I have an unhealthy obsession for Betty White and I am most definitely sure that I am related to her because no one is THIS obsessed with someone. For college, I want to attend either Ole Miss or Georgia because they are both amazing schools, have great programs and aren't Mississippi State. I want to major in either interior design, psychology, or journalism. I joined Yearbook because I love taking pictures and capturing exciting and fun moments. I cannot wait for the rest of this year and to see what yearbook holds for me and my future. Well, I hope you enjoyed reading this, see you next times sisters!!!!
My favorite quote: "You guys want to hear Sicko Mode or Mo Bamba, why not both?" - a meme
My favorite movie: Any Avengers or Nicholas Sparks movies
My favorite restaurant: ALL!!!!!
My favorite song: Any 80's music or Shawn Mendes
Abbie Grace Long, Album Staff