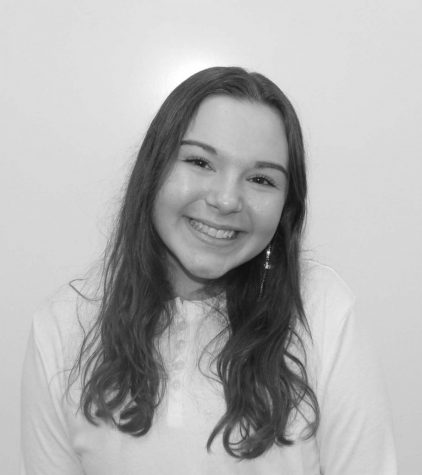 Hi! My name is Molly and I'm writing this while drinking my coffee and listening to music, but is anyone really surprised? To start, I am the youngest of three kids, so I grew up a very independent and self-motivated person. I took dance all of my life up until high school which prompted my involvement in Synergy show choir. Although I absolutely love dance, my main passion is music. After completing college away from the South, I plan to own a record label. I obviously can't do that now, so in the meantime, I love to attend concerts and music festivals. In my free time during and after college, I want to travel and live around the world for six months at a time experiencing and studying different cultures, specifically the art and music. I'm looking forward to yearbook because I love creating and working on design, hence my interest in the visual arts. If you've made it this far congratulations! I probably wouldn't have… So if you're like me and don't have very much of an attention span, here are some quick facts!



I always drink my coffee with a straw.




Anyone who knows me will say I have an extreme obsession with The 1975 (not the actual year… look it up).




I'm maybe the only person ever that's a morning person (trust me I wish I didn't wake up naturally at 7:30 either).




I'm oddly good at math considering I have little interest in anything that requires memorization/formulas.



Molly Billingsley, Album Staff