Flooding the stage
THS Show choirs hold showcase concert in preparation for competition season.
The THS show choir department brought life to the stage at its annual showcase.
Both female groups, Synergy and Soundwave, performed group and individual songs and concluded the night with each of their competition sets.
A competition set is composed of 5 to 9 different songs and usually has a main idea or story line that the groups will express through song.
Soundwave will perform their more traditional show about the human experience in a day. While Synergy's concept show is based in the late 1800s-early 1900s at a school for wayward girls.
Senior Synergy member, Lucy Hill, explained how this year is different than any year before.
"I am excited for our show this year; it is different than anything we have competed with before," Hill said. "We begin the show with the girls following the rules, but as the show progresses, the girls learn that they are stronger than labels put on them."
The show includes hit songs from the movie and Broadway show Matilda.
"The different layers of the songs are like people on scaffolding, acting at the chalkboard, the books, and yelling makes 'Revolting Children' so interesting and fun to perform," senior, Morgan Robbins said.
This year Synergy will be competing in Jasper, Alabama; Madison, Mississippi; and Nashville, Tennessee with Soundwave joining them in Madison.
Director Danielle Frerer-Ratliff's goals for each group are pretty much the same. "I want everybody's level of performance to continue to grow while also being the best on and off the stage," Ratliff said.
In just one week, Synergy will be flooding the stage in Jasper, Alabama.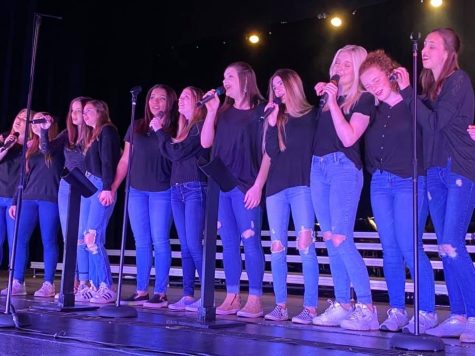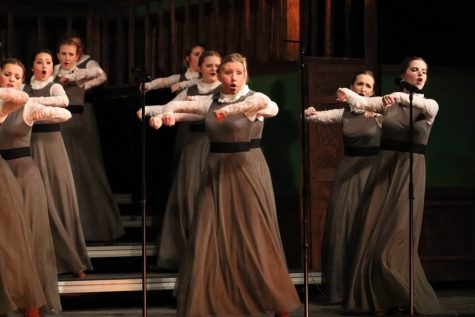 Leave a Comment
About the Contributor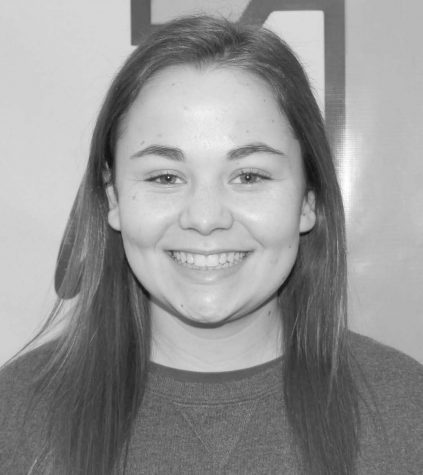 Carrol Trent Imbler, WTHS Staff, Graphics
Hey guys! It's Carrol Trent Imbler. I am a junior here at Tupelo High School. I am the youngest child in my family and have one older sister who is a...