Q&A: GWM Asks Questions about What Students Want to Know: Why are 9th Grade classes held  in H building ?
Golden wave staff members Joshua Delacoudray and Deonna Thornton talked with 9th grade counselor Katie Schaefer and 9th grade principal Tyrone Catledge about 9th graders and H building.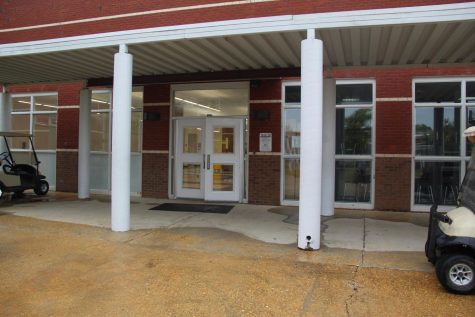 Why are most 9th grade classes held  in H building ?
Mr. Catledge: "9th grade is a transition year. We want to help make sure students aren't overwhelmed by the sheer size of our campus."
Ms. Schaefer: "THS has a large campus and it can appear overwhelming to new students. Having a building primarily designated for 9th graders allows for a more comfortable, easy transition from the middle school. Students are able to slowly integrate into the high school while still having a smaller base community in H building."
Who made the decision to put most 9th grade classes in H building?
Mr. Catledge: "That decision was made year ago under a different administration."
Do you think the decision was right?
Mr. Catledge: "Yes, the decision to house 9th graders in H has proven to be a good one. It has allowed 9th graders the chance to mature in a smaller environment within a larger high school. Students feel more comfortable in this setting while getting acclimated on the THS campus."
Ms. Schaefer: "I feel the current set-up is working effectively. The majority of core academic classes for 9th graders are in H-building. However, most elective classes are only offered in other buildings across campus. This allows students the opportunity to become familiar with different buildings on campus so they feel more confident moving out of H building after 9th grade."
Leave a Comment