A Witch and Zebra walk out of the Theater
THS Theater Department releases two shoes on vimeo: "Witch Hunt" on September 25 and "ZEBRAS' on November 14.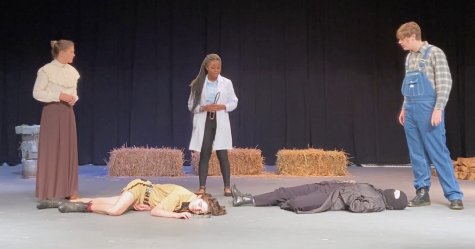 Instead of having a traditional show with an audience, the THS Theatre Department filmed their first two shows on camera and posted them on vimeo to minimize the number of people at school events
This was a big adjustment for students to perform with audiences no longer being there.
"I prefer live performances because the audience reactions help to create energy for the actors," Senior Natalie Bowers said.
To help keep up the energy while filming Bowers said they used warm ups and exercises.
"We did warm ups before we filmed. We used to do these warm ups before every show, so they are important and motivating to those who have been in the theatre department. I played off of the energy of my fellow actors as well," Bowers said.
With having to do shows online instead of traditional stage shows the directors and actors faced many setbacks.
"Filming on the stage was very difficult. The cameras don't play nice with the stage lighting. The sound doesn't necessarily want to pick up depending on the camera you're using," Theatre Director Mr. Milner said.
"We ended up making the decision after filming with the camera that we would try filming with an iPhone to see if that sounded better, but then it didn't work out well with the stage lighting–something that we really couldn't deal with until we got to editing," Milner said.
Recording took longer due to all the problems that they had with equipment.
"Once we started filming it took about two weeks to film. The rehearsal period before that took about a month, maybe maybe a little more. But it took about 2 weeks for us to actually film the scenes we used for the actual video," Milner said.
According to Theatre Director Alana Austin, another show was released on November 14. Students have been working on 3 one act plays but only one will be posted due to copyright reasons.
Recording the second show was easier than the first show because of what they learned in filming the first show.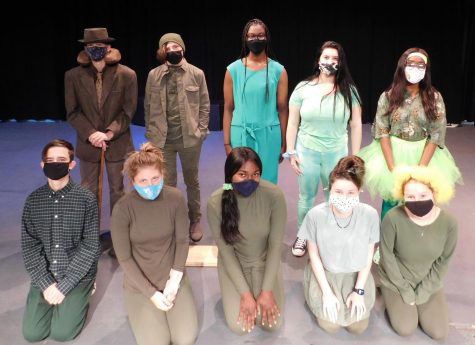 "Due to copyright, we can only film ZEBRAS. It only took one class period because the play is 15 minutes in length, " Austin said.
The Theatre department is also entering the second show into a competition.
"ZEBRAS will be submitted to the Mississippi Thespian Conference Play Competition for Troupe 1949," Austin said.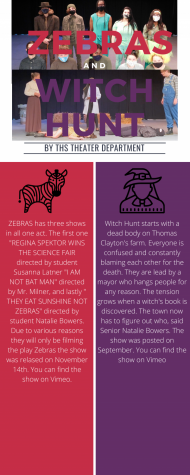 Leave a Comment
About the Writer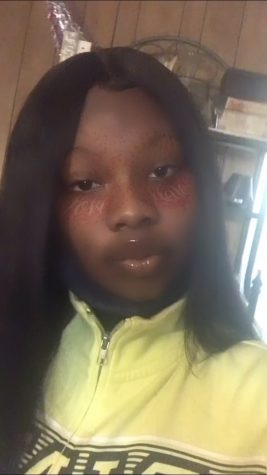 Deonna Thornton, Golden Wave Media Staff Member
Deonna Thornton is a 9th grader at THS
Who loves music, and shoes
Who feels ecstatic depressed and optimistic
Who needs, money, sleep, food
Who fears...