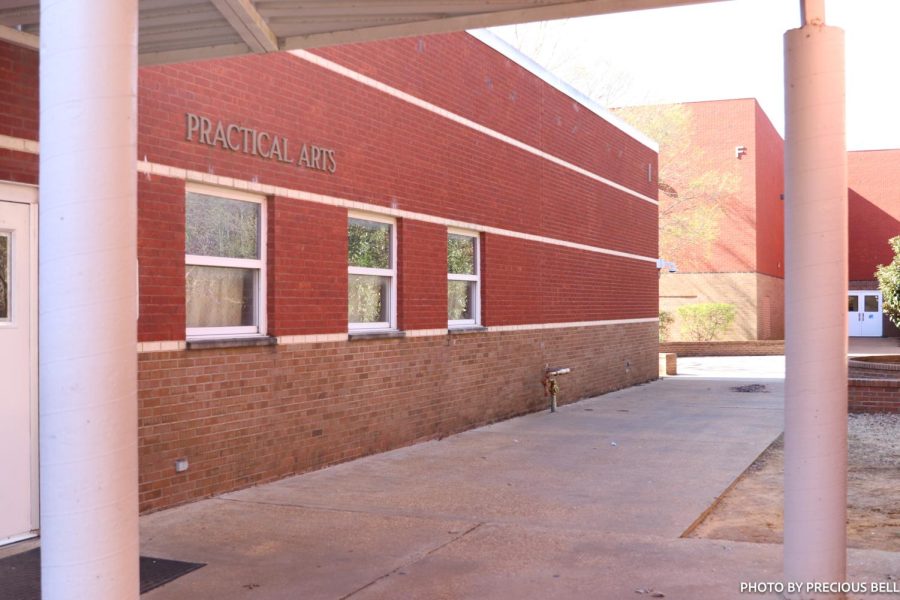 Tupelo Career Technical Education Center
Tupelo High School offers courses in real-world career areas called CTE courses.
In Career Technical Education courses, one of the main purposes of CTE classes is to give students another option. CTE gives students another option after high school to still live a productive and financially stable life.
 "CTE classes prepare students for the world outside of high school. Not every student is going to go to college. And so here at the Career Technical Center, we have programs here that can extend after high school," student services teacher Cerritos Johnson said. 
These courses are offered to help students find the area of interest they want to pursue after graduation. CTE courses were first offered at THS in 1972 and were called trade courses, and although the name is different, the concept is still the same.  
"The content is so rigorous, and so higher-level thinking that is for everybody. Nobody is excluded. So everybody gets to have a success story," CTE Director Evet Topp said. 
These courses range from culinary arts to construction. Each course has its own safety precautions that they are federally required to follow. CTE students must pass the safety protocol to engage in the program entirely. Since most CTE classes are hands-on, and safety protocol protects students from possible danger.
"Every program is required to pass a safety test at the beginning of each school year, and we revisit the safety tests in the spring when we come back in January. So they're required to be safe, we work with a lot of equipment so if you're not careful you could end up injuring yourself," Topp said.
 CTE Courses help students network with the community and gain the confidence to get themselves out there and look for opportunities in their preferred area of work.
"They're required to have five business and industry visits. And that means that they can either go on a field trip or go to business and industry,  or business and industry comes to us. It is important that we network with our community and local businesses so the students can know what jobs are out there when they transition from school to work,"  Johnson said.
Students at THS are eligible to take more than one CTE course. These courses benefit students not only career-wise but also academically. Students don't just receive career experience, they also earn credits and academic certifications. 
"I would encourage students to take all of these CTE courses because they really prepare students for after high school,"  senior Ethan Bafford said.