Behind the lines: How Tupelo Schools adhere to Title IX
December 2, 2022
On November 12, Kate Neal Mayfeild won the first wrestling match for Tupelo High School in 36 years and was the first ever female to win an official wrestling match at Tupelo High School. Elated, she jumped into the arms of her coach after winning by a pin. The team participated in the King of the Mat tournament at Houston High School in Germantown Tennessee. Wrestling is just one of many sports that Tupelo females can participate in. According to Tupelo Athletic Director, Jason Miller, there are 11 men's teams, 11 women's teams, and 3 mixed teams.
When asked to name some of the best female athletes, you may think of Simone Biles, Venus Williams, or Abby Wambach. You may also remember the heart-pumping and blood-rushing feeling of elation when the United States women's soccer team won the World Cup against Japan in 2015, but how did these women get to participate in these sports?
It is in large part due to Title IX. The year 2022 marks the 50th anniversary of this fundamental law as it has continued to change lives for women all over the country. 
Title IX is an amendment to the constitution of the US that protects females' right to participate in sports without feeling hindered by their sex. According to the University of Minnesota, 40% of all sports are female, but these sports only receive 4% of all sports coverage. Title IX also protects student and employee rights and allows students or employees to report sexual assault or harassment allegations. Other key factors that Title IX encompasses are admissions to schools and employment. 
The Title IX of the Education Amendments Act of 1972  expresses that "No person in the United States shall, on the basis of sex, be excluded from participation in, be denied the benefits of, or be subjected to discrimination under any education program or activity receiving Federal financial assistance." 
This applies to students and staff at Tupelo Public Schools and other government-funded schools around the country. Students around the district are able to participate in sports regardless of sex and students are able to report sexual assault allegations. Scott Williams is the Title IX director for Tupelo Public School District. 
"The District adheres to Title IX and has adopted a policy to reflect the requirements of the law," Williams said.
According to Tupelo HR Director Williams, school staff and coaches are routinely trained on the Title IX policy to create an accepting and positive atmosphere for all student athletes. 
This year, female wrestlers got the opportunity to join the newly formed Tupelo wrestling team under the lead of Stacy Cowsert. Cowsert also teaches French at Tupelo High School. 
The women's wrestling team consists of 9 wrestlers. According to Cowsert, there are only a small number of female high school wrestling teams out of Mississippi's 530 high schools. The girls on the Tupelo women's team have grown to support one another throughout their first season. 
"It's such a small group, it's easy for them to bond and all the wrestlers are very supportive of each other.  It's kind of like a sisterhood for the girls there," Cowsert said 
The women's high school wrestling teams are few and far between in this part of the state, so the wrestlers have developed a way to practice despite the scarcity.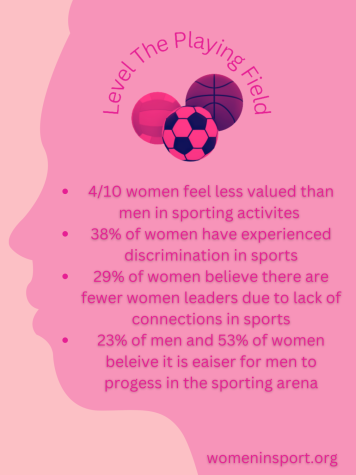 "So [in] North Mississippi right now there are only three [schools] that have women's teams. That's us, Oxford and Saltillo. The largest team is going to be Saltillo." Cowsert said. "We're trying to get some opportunities for the girls. We're going to try to do some joint practice and some scrimmages with those guys." 
The Title IX policy has helped various female athletes achieve their full potential and provided them with ample opportunities, such as Tupelo's softball coach, Lori Ward.  
"As a former athlete, and now a coach, I only want the best for my girls. I want them to have all of the proper training facilities that can help grow our program and our athletes so that if they have collegiate goals and dreams, we will have everything [they] need to properly prepare for the next step," Ward said.
Female coaches and athletes have served as inspiration for many girls who look to play sports.
"I am forever thankful for the coaches before me, who coached me, and the ones who inspire female athletes all over the world," Ward said. "They have truly set the bar high and have allowed female sports to be taken to the next level." 
Title IX is not confined to just sports. According to the Tupelo Title IX policy, any employee or student can report discrimination on the basis of sex or sexual harassment whether or not they are the victim of these acts. These reports can be made by email, mail, or call to the Title IX Coordinator Scott Williams.
"Any person may report sexual harassment whether relating to her/himself or another person. However, if any District employee – other than the employee harasser, or the Title IX Coordinator – receives information of conduct that may constitute sexual harassment under this policy, s/he shall, without delay, inform the Title IX Coordinator of the alleged sexual harassment. Failure to report will subject the employee to discipline up to and including dismissal." administrative council Kelly Stimpson said in an email.
The steps and time frame that are used to file and investigate a complaint can be found in Section J Policy Code B of the TPSD Board Policies according to Stimpson.
Any records from reports such as appeals, investigative records, and remedies will be kept for a minimum of seven years to train workers like Title IX coordinators, investigators, decision-makers, and employees that take part in facilitating the informal process according to Section J policy code JB of the Tupelo Public School policy. Training materials such as PowerPoints are also found on the Tupelo district website. These materials further educate all current and future Title IX coordinators and investigators to provide a safe environment for all students and staff.  
Any person violating or attempting to not follow the policy by sexual harassment or sex discrimination can be subject to suspension or expulsion, firing from the job, and in severe cases, law enforcement will be notified. 
The district also updates the policy to reflect new regulations. Williams said the policy underwent modification in the summer of 2020 to adhere to new Title IX regulations.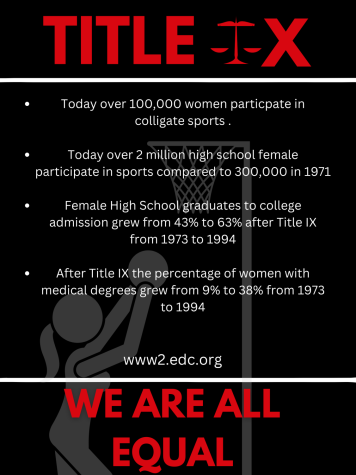 Title IX has been subject to change throughout the years and has sparked some controversy. Former United States Secretary of Education, Betsy DeVos, brought suggestions to change Title IX. DeVos scratched the Obama-era Title IX regulations and pushed a new process that gave more protection to students accused of sexual assault according to Politico. The DeVos regulations attempted to further prevent sexual assault allegations on college campuses by laying out measures that schools must implement according to the "dear colleague letter". 
"Today, we announce a final rule that recognizes we can continue to combat sexual misconduct without abandoning our core values of fairness, the presumption of innocence, and due process," DeVos said in a speech given on May 6 of 2020.
Today, Title IX has continued to influence females in their high school, collegiate, and professional athletic careers. Sports can teach valuable lessons to the people who participate. 
"Softball has benefited me to be a leader to become a strong person and to really enjoy having fun and making friends," Senior Jordan Ivy said.
Melanie Van Vleet
One of the classes that the Tupelo Career Technical Center offers is automotive. Automotive is enjoyed by many students, especially Melanie Van Vleet. According to Deloitte women only make up a quarter of the automotive industry and in automotive class at Tupelo the girls have learned to support one another.
 "We learn teamwork, because it's like our girls stay together with the boys. They're a little overconfident," Van Vleet said "But as girls we stick together and then we help each other on everything." 
This class is very beneficial to every one that takes the class and the young women have enjoyed every minute of it.
"They teach you how to rebuild a car. So if your car breaks down on the side of the road you know what to do," Van Vleet said. 
Van Vleet encourages others to consider taking the class especially females considering the automotive industry 
"I will tell them all the advantages of taking all of these classes and especially like nowadays," Van Vleet said "Women, if they go into [some of these] careers they make a lot more money that way.
Leave a Comment
Mia Sandlin
When you walk down the hall towards the attendance office you will see the CTE Wall of Fame and under construction you will see Maya Sandlin's name. According to OSHA only 9% of the construction workforce are women. Tupelo High has a thriving career technical center that students have the opportunity to join and learn from and Sandlin took a chance on those opportunities. According to CTE principal, Mrs. Topp, there is a certain percentage of non-traditional students required in CTE. This percentage changes every academic year. 
"Being in construction class has taught me a variety of things. Being in construction not only teaches you the basics of construction, but it also teaches you a little about plumbing, electrical and masonry." Sandlin said. 
Students can get many benefits from joining CTE programs and competitions. Sandling encourages students to think about CTE for a variety of reasons. 
"I think that is important for students to take a career tech class because it gives students a wider understanding of what they are going into as a career and are given a greater opportunity and a jumpstart to their career starting on what career you want now saves time for you in the future," Sandlin said. 
Leave a Comment