Watchlist: 90's Jams you should know and love
Advertisement
Hang on for a minute...we're trying to find some more stories you might like.
The 90's. The decade of denim on denim, scrunchies, and chokers. Since it's decided to work its way back into 21st century fashion and culture, I've put together a list of 10 songs that you must know in order to get to complete your 90's aesthetic.
10) "Jump Around" by House of Pain. This song gives those vibes of walking to the corner convenience store. There's a group of kids breakdancing to it with a large boom box nearby. Perfect for jumping around and gettin' down.
9) "Good Vibrations" by Marky Mark and The Funky Bunch. Not to be confused with "Good Vibrations" by the Beach Boys. I can't help but think of going to a party in the 90's and hearing this blasting from the speakers. You can't help but dance. Maybe it's the vibrations in the beat that makes this song so good.
8) "Ice Ice Baby" by Vanilla Ice. Stop. Collaborate and listen to this song. If you've never uttered the words, "ice, ice, baby" under your breath before, you won't be able to stop after one listen to this iconic song of the 90's. Catchy lyrics, and an even catchier hook.
7) "Poison" by Bell Biv Devoe. Made in 1990 by former members of New Edition, this song was the perfect opening song for the 90's. But watch out, that melody is poison but the song is too sweet to resist and had to be included in this list.
6) "Smells Like Teen Spirit" by Nirvana. Have you ever seen that picture of the baby swimming underwater with the dollar bill hanging from a fishing line? Yeah, that's one of the album covers for this band. Though the song title is never said in the song, everyone has heard the chorus. Whether you understand what they're saying or not, you can't have the 90's without a hint of teenage spirit.
5) "Wannabe" by The Spice Girls. Tell me what you want. What you really, really want. I want to be a Spice Girl. 90's music was overflowing with boy bands and girl bands. The English girl group made its way to the United States with songs of girl power. Each with their own unique look and nickname the Spice Girls made it possible for every girl to relate while feeling empowered.
4) "… Baby One More Time" by Britney Spears. The princess of pop music during the 90's sang plenty of songs that were burned onto everyone's CDs mixes. But, this song just hits me baby every time I hear it. Also, she's a Mississippi native!
3) "U Can't Touch This" by MC Hammer. I told you homeboy, you can't touch this song that reigns in the top three. Although you won't see anyone today walking in Wal-Mart rocking Harem pants, the dance is still just as contagious as the lyrics. I bet if you asked a family member who grew up in the time period, they probably still remember how to do it. Your eyes have been warned.
2) "No Scrubs" by TLC. TLC typically stands for 'tender love 'n care'. But in the 90's, when you heard TLC, the first thing that came to mind was probably Tionne "T-Boz" Watkins, Lisa "Left Eye" Lopes, and Rozonda "Chilli" Thomas or TLC. Coming in at number two, this classic 90's Contemporary R&B song will always send the message of don't fall for a 'busta'.
1) "I Will Always Love You" by Whitney Houston. And IIIIIIII will always put this song at number 1 at my 90's playlist for life. Whitney Houston is a legend, hands down, and this song perfectly showcases her music ability. This love ballad brings me to tears everytime without fail.
Now that you have a beginning to your 90's playlist for life it wouldn't be complete without these honorable mentions. "Baby Got Back" by Sir Mix-A-Lot and "Barbie Girl" by Aqua. Now when I say everyone knows these songs, I mean EVERYONE knows these songs. Whether you're a real 90's kids or just a lover of all things 90's, these will for sure having you feeling the decade from head to toe.
About the Writer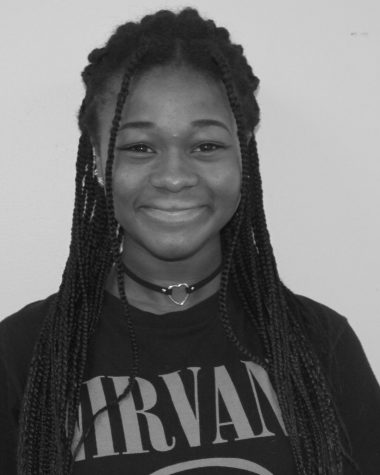 Dayna Johnson, Staff Member


Dayna Johnson, Multi-Media Reporting staff member, 

Who loves music, writing and art

Who feels anxious, sad and overwhelmed

Who needs...