Senior Nakyia Cayson shows out on two fields in one Homecoming Night.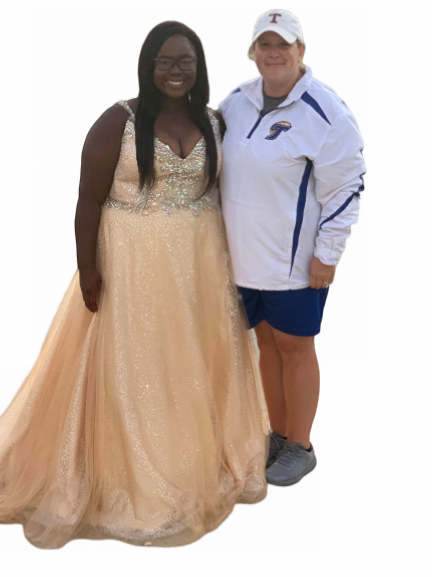 Nakiya Cayson's homecoming night was memorable for many reasons. Being the only senior on the softball team made the last slow-pitch softball game bittersweet forcing her to juggle and sacrifice.
"It's hard but I've had great leaders in the past, so I use them to guide me," Cayson said.
The Tupelo Lady Wave made it to the third round of the playoff and were forced to play a third game after tying with Neshoba Central 1 game to 1.
Weeks before, Nakiya was elected to the homecoming court for the second year in a row.
"I'm very grateful for my peers giving me the chance to be a part of something so special!" Cayson said.
She was all set to play in the final third round slow pitch softball playoff game against Neshoba County early on Thursday afternoon, October 10.  Then rush to change and get to the homecoming parade downtown.
However, on October 9 Cayson learned that due to weather concerns the homecoming game was going to be moved up a day, forcing the parade to be moved to the same time as the softball game.
The team was able to reschedule the softball game to start earlier in the day to give her time to change before the court presentation at the football game,  but this still meant that she would have to choose between playing in what would end up being the final game of the season or participating in the homecoming parade.
Cayson choose to sacrifice the parade to help out her team.
"I was kind of upset about missing the homecoming parade but just had to put my team's best interest before my own," Cayson said.
Right after finishing the game, she had to take a shower at the school, do her hair and makeup at the school, and be ready for pictures by six.
"I guess this is my homecoming parade," she quipped as she was being driven in a golf cart between photo spots.
Cayson said that going through this experience has taught her a lot about life.
She says above all she learned that "things are not always going to go as you thing they should"