A Little Princess Play
Hang on for a minute...we're trying to find some more stories you might like.
"A Little Princess" the musical tells the story of young Sara Crewe. Sara's father, Captain Ralph Crewe, enrolls Sara in a boarding school run by Miss Minchin and her sister Amelia. All of the other girls take a liking to Sara immediately and call her Princess Sara, a nickname given to her by her father. On her birthday, Miss Minchin gets news that Sara's father has passed away and has left no money to pay for Sara's schooling. Having already spent a fortune on Sara, using her own money, she makes Sara a maid. Sara makes friends with Becky, a scullery maid who lives in the attic. A friend of Sara's father begins to look for Sara after feeling guilty for leaving and taking Captain Crewe's money. He finds her and takes her and Becky in to live with him. Marissa Street who played Sara Crewe said the most stressful part of 'A Little Princess' was "learning the songs and lines." Zion Sims played Miss Minchin, the antagonist in the play, says her song was "A Suitable Education." In this song Miss Minchin, her sister Miss Amelia, and Cook try to persuade Sara's father's colleague to put in a good word about their school to allow Sara to join. Becky, the kind-hearted scullery maid who becomes Sara's best friend, was played by Elana Dearing. "My favorite scene was the attic scene where I got to smear jelly on my face, do my first stage slap," she said. She also enjoyed having solos. All of the work doesn't just happen on stage for productions like this. "Being able to work lights for the musical was an interesting experience for me," sophomore Dayna Johnson said. "I was able to watch all of the actors grow from standing and singing from the script to moving around on stage with character."
About the Writer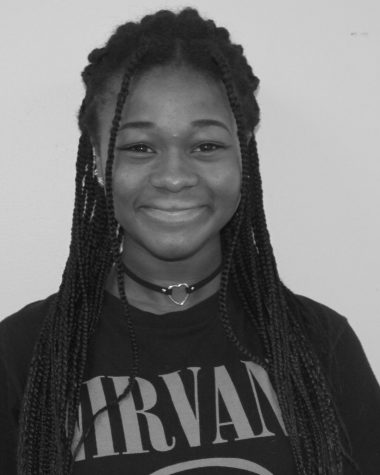 Dayna Johnson, Staff Member


Dayna Johnson, Multi-Media Reporting staff member, 

Who loves music, writing and art

Who feels anxious, sad and overwhelmed

Who needs...