Journalism Career Fair Held At Tupelo High
The Journalism career fair was held at Tupelo High School on September 27th and members of the media from all around Mississippi who came to talk to aspiring members of the media. Participants included working journalists from local TV and radio stations including WTVA, WCBI and American Family Radio as well as print publications Mud and Magnolias and the Daily Journal. Public Relations directors from the United Way and Tupelo Public Schools also attended.
"I met with WTVA and many members of media around Mississippi," Kendall Shoemaker WTHS Staff said. Shoemaker said she mostly focused on WTVA because of their partnership with WTHS. She wants to become a journalist at WTVA because it is local. She wants to focus on stories about non-profits around Tupelo and Mississippi.
Along with TV stations many print-based organizations like the Daily Journal sent staff members to speak to students. "It is great for the print journalism staffs to meet the people who actually print our paper," print journalism adviser Shari Chumley said.
Zae Beene a staff member for the yearbook and former newspaper staff member said, "I met with WCBI, 1 News Now and United Way. Also, I focused on Control Way because of their magazine," Beene said. Beene said that he wants to write stories and take pictures for the magazine. And if he worked at Control Way he would mainly focus on sports because he is good at taking action shots.
Also, many students got to meet and talk with a representative from the University of Mississippi School of Journalism, and the representative talked about the transition from high school media to the journalism career field.
About the Contributor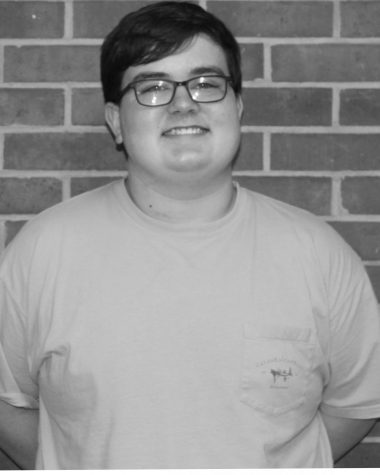 Brody Grayson, Staff Member
Brody Grayson, Album Staff Member
My name is Brody Grayson and I love saying "period-t," Lana del Ray, and Megan thee stallion. I feel happy, confident,...