New Coach Spotlight – Tim Hartigan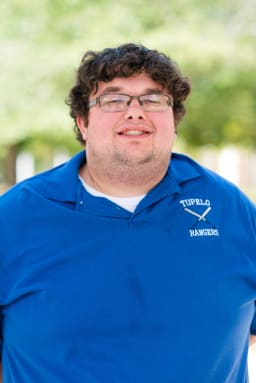 Tim Hartigan Bowling, Head coach
How long teaching: 1st Year
How long have you been coaching at the high school level?  1st Year
Any other club or college teams you've coached?  Martin Methodist College bowling coach-2018
Did you play the sport you currently coach? Yes, Played for the Tupelo High School Bowling team for 5 years.
Any memorable plays or scores/statistics from your playing days?
I helped the team win 5 state bowling titles for Tupelo Golden Wave.
Favorite thing about teaching/coaching:  Seeing my players/students success. I enjoy their excitement.
Least favorite thing about teaching/coaching: I love it all.
Hobby outside of school:   I am an avid sport fan and sport memorabilia collector.
Most memorable moment as a teacher: I'm still new to coaching; so still in the process of making memories.
Leave a Comment