Tupelo swim team cruises to the first place.
Tupelo Swim Meet – September 29, 2020
Tupelo Swim Team hosted its third meet of the season Tuesday, September 29 at the Tupelo Aquatic Center.
The Girl's and Guy's teams both won first place at the home meet.
"We have come a long way in a short period of time. I am pleased with where we are right now," coach Lucas Smith said.
Due to COVID-19 restrictions, everyone attending, including the swimmers waiting on the deck, had to wear a mask. The number of spectators was limited to only two tickets per household and everyone had to social distance.
The next meet will be held in Tupelo Aquatic Center on October 6, 2020, starting at 4 pm.
About the Writer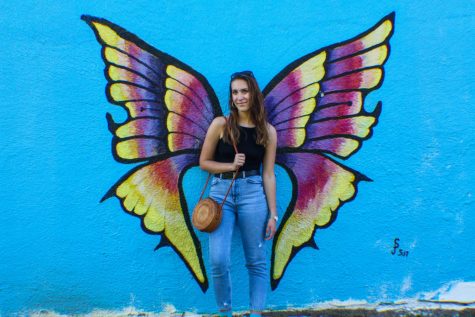 Anežka Pechová, Golden Wave Media Staff Member
Hey! My name is Anežka, but most people call me Agnes. I love exploring new things and places. I just crave adventure. I love writing, art, music, traveling,...