A High School Builds a Tiny House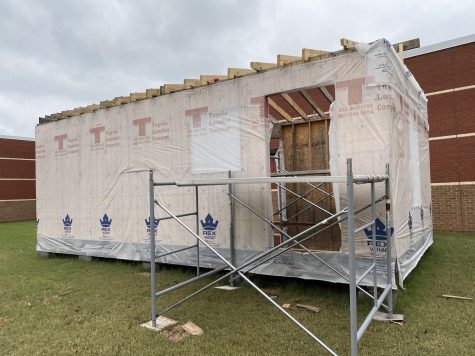 Tupelo High School's CTE construction class has been working on a big project in the first semester of school. They are building a tiny house to go to someone who needs it in the community. 
Last year's class started the tiny house, but due to the school shutdown in March, this year's students are now working on it again.
"We would love to be done with it by Christmas. but we aren't going to make it due to going virtual the week before Thanksgiving,"  construction teacher Scott Bridges said. 
"The tiny house will have a full functioning bathroom and a kitchen with cabinets, and sink, hopefully we can put a stove and refrigerator," Bridges said.
The class got a grant from the AEE foundation to make this tiny house happen. 
"We're trying to stay within a $10,000 budget," Bridges said.
Constructing a real house gives students real world carpentry experience. 
"As we teach construction, we teach about roofs and walls and floors. It is a good opportunity to take what we learn in the classroom and actually put it into a hands-on project," Bridges said.
The class is also building some extra little projects other than the tiny house. 
"We are finishing up birdhouses. We're gonna be starting with some signs for possibly a fundraiser. And in the next few weeks the students will be making their own ink pins," Bridges said.
They have also made a rocking elephant, podiums for teachers and bookshelves for classes.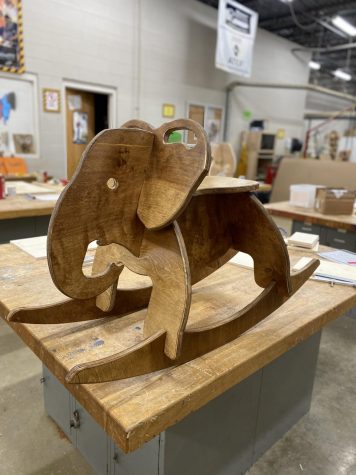 Mr. Bridges said that he has enjoyed all these special projects "but the elephant was definitely fun, and I enjoyed watching the kids make birdhouses."