Covering up: Masks protect students from COVID spread
Students, health officials, and Tupelo Mayor sound off on masks.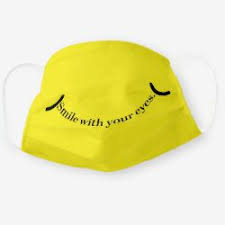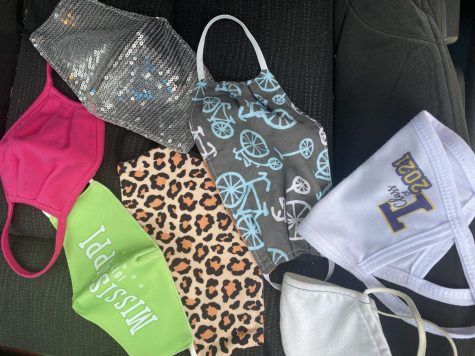 COVID has had an impact on everyday lives since January 20, 2020, and so far has left a devastating trail of increasing cases–taking lives by the day. Since its arrival, leaders of nations, individual states, and cities like Tupelo's Mayor Jason Shelton, along with doctors and medical professionals, have fought to protect our community so that citizens may be safe from this pandemic. 
As of November 9, 4,103 cases of covid and 87 deaths due to this virus have been recorded in just Lee county. Masks have helped in slowing the spread of COVID and have allowed many citizens to continue their regular activity.
"Masks should be properly worn (covering mouth and nose) virtually anytime you are in contact with individuals who do not reside in your household.  This includes outdoor events where social distancing isn't possible." Shelton said.
"There was some debate over whether mask wearing would be necessary for the general population [when COVID first hit the US], but we soon learned that masks are essential to protecting against the spread of Covid-19.  There is no cure and no widely available treatment for Covid-19, so masks, social distancing, and frequent hand washing are our only real tools to minimize the spread of the potentially deadly disease," Shelton said.
 "Masks are most likely to reduce the spread of COVID-19 when they are widely used by people in public settings. Masks are recommended as a simple barrier to help prevent respiratory droplets from traveling into the air and onto other people when the person wearing the mask coughs, sneezes, talks, or raises their voice. This is called source control," Nurses Leslie Backstrom and Molly Whitehead said.
It has been a long time since everyone has been in public and many have forgotten what it was like to see the faces of people. But many haven't seemed to have forgotten our sense of style. Since the order to wear masks started, people responded with details and styles to show off many looks through hard times. 
Even though many will show off their creativity in all sorts of ways, does everyone or anyone like the masks? Students expressed their opinion on how they felt toward these masks. 
"I think like anyone I hate it and if I could choose I wouldn't wear it, but I wear it to respect other people who feel more threatened by this virus or are at higher risk. Just because it may not affect you as deeply doesn't mean the same for everyone else. This is a crazy time and everyone's opinions are varied," freshman Sadie Richburg said.
"I do not like it at all and I feel it suppresses me, my fellow students, and teachers," sophomore Charlee Austin said.
"I'm honestly okay with it. I mean yes they get hot and uncomfortable after walking across campus or going up the stairs. The thing is they really are not all that bad," junior Maggie Laney said.
Since the COVID outbreak, many stores and small businesses have invested in masks and even moms and grandmothers have started to make or supply masks for their family and friends.
"I got my masks from Walmart and some were personally made," sophomore Taylor Tucker said.
"I have several from all different places," senior Skylar Carr said.
"I got plenty of masks. Some came from Reeds, some from my grandma, some from different places," freshman Amya Pegues said.
"I have gotten my masks from a bunch of different places: Amazon, boutiques, and Kroger," senior Kelsey Burt said.
Since the opening of campuses in August, students in the Tupelo Public School District have been wearing masks to school in order to prevent the further spreading of the virus while allowing students to attend classes in public classrooms with their fellow classmates.
"Tupelo High School and the Tupelo Public School District have done an outstanding job regarding safety and transparency during the Covid-19 crisis. As mayor I am extremely proud to support our public school district and especially our wonderful students.  I want each of our students to know that I am proud of you and will always be praying for your continued safety and success in life." Shelton said.
 "Covid-19 is a lesson for all of us of how interconnected we are as a global society and how our personal choices impact others.  We have to all be mindful that we have a personal responsibility not to unintentionally spread Covid-19 by forgetting to use best practices and follow CDC guidelines.  We should all listen to our doctors and health care professionals regarding health care matters," Shelton said.