You need oxygen, your car needs a wash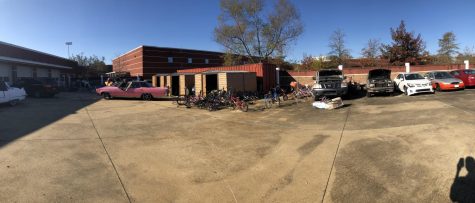 Did you know there is a car wash at school? 
Who:  CTE Automotive Body students do the washing during the first, second, and third block for teachers as part of their class work. 
How:  Teachers drive their cars into the bay and leave the keys in the car because of COVID-19. They leave a note for which option they want. 
Why:  The car washes are fundraisers for SkillsUSA to pay for transportation and registration for competitions, uniforms and whatever else the club might need.
When:  The car washes are held all year round. "It really depends on what we're teaching at the time because car washing is a part of our curriculum," Automotive Body instructor Mr. Derek Bradley said. 
Where: Cars are washed right outside the collision repair shop in the Automotive Bay on the campus of THS.  
What:  There are three options for washes. Option one is an exterior wash only. Options two is exterior wash and interior clean (vacuuming and shampooing the rugs). Option three is one and two and a wax job as well.  
What's next: "We don't know when we'll do another one. We're just trying to play it by ear and also we've got to watch the weather."- Mr. Bradley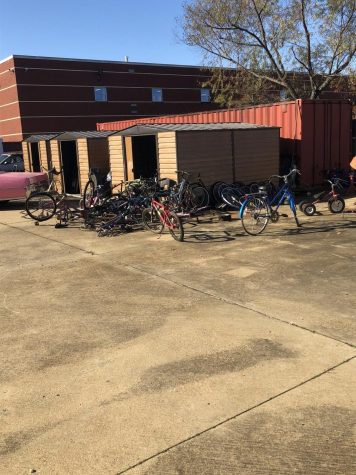 What else should you know: Mr. Bradley and his class give away bikes during Christmas time.
People donate broken and old bikes and they fix them up for the annual bike giveaway.  Even with COVID, the class plans to find a way to safely distribute the bikes.  
About the Writer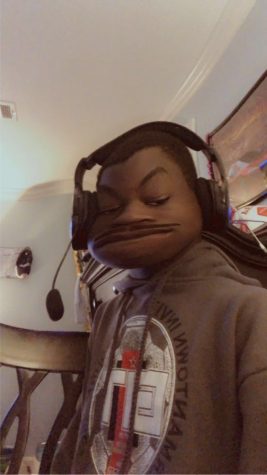 Joshua Delacoudray, Golden Wave Media Staff Member
What's up, Welcome to my bio.  My name is Joshua Michael Aleksander Delacoudray.  I play for the high school's soccer team and I'm also a percussionist...