THS opens up with a new system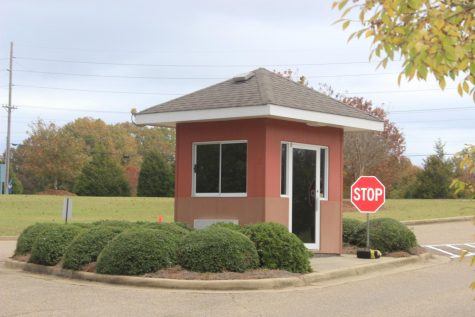 On the 17th of August, students arrived at Tupelo High School for the first time since spring break. Some came in buses, some drove themselves and some were driven by parents. Some arrived by 8:00 AM whereas others didn't come in until 11:05 AM and some didn't even come until well after noon. But despite this, they all came in on time thanks to the school's new open campus policy.
The open campus policy allows students to be as flexible as they like with their schedule as long as they get all of their work completed, whether in-person or online. 
"It's basically senior leave for anyone who knows how to drive," freshman Mary McVay said. 
This change was made because of the global COVID-19 pandemic to help out with social distancing. 
The policy is definitely appreciated by many. When students were asked about the open campus policy via an online survey, the overwhelming majority of students like the open campus. It allows them to change their schedule as needed.
 "Open campus does make my school year less stressful. I can choose what classes I want to attend for the day, or just stay home entirely if I wanted to," sophomore Alison Morey said.
Most students who took the survey said they'd like the open campus to stay, even if the pandemic were to ease.
 "I honestly think we should keep "open campus". It's way easier and some people have things to do," sophomore Taylor Tucker said. 
The original plan was designed to help with social-distancing on school campuses by a committee of parents, teachers, and administrators before it was approved by the superintendent and the school board. According to assistant principal Mr. L.V. Mcneal, plans for the future are up in the air because there are simply a lot of unknowns about how long the pandemic will continue. 
With the open campus, come rules to follow. When a traditional student chooses to work remotely (not attend class in person), they're supposed to notify their teachers that they won't be in the class prior to class, otherwise, they'll be marked absent.  In addition, the student still has to get the assigned daily work done or risk getting a 0 whether in person or virtually. And on top of that, if students decide to take advantage of the open campus policy, their parents are also supposed to know that they're using it.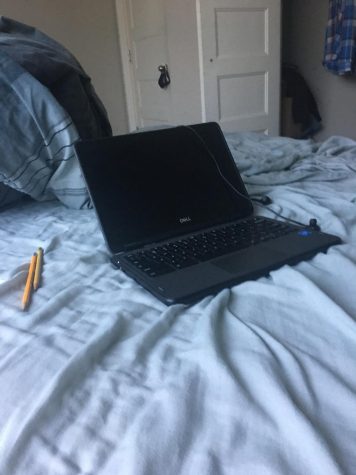 "[The policy gives] more freedom and it helps with responsibility. Because you can leave school, but you still have to get your work done," sophomore Chancis Ford said
     There are multiple reasons why a student would want to use the open campus. 
"I don't come to certain classes to limit contact with people for sports," sophomore Adelyn Stanford said  
"It's great because you're less overwhelmed, and you can go home knowing you have accomplished everything you needed to," sophomore Quincy Bowdrey said
"I like that you can stay at home when you do not feel well physically, mentally, or when you need to be somewhere else besides school. I am in favor of it for this school year as it limits crowds. I do not like being part of huge crowds," senior Anezcka Pechova said
"If you need to, you can go home and focus more on your work and not be surrounded by people," freshman Mary Hodges said. 
It's important to note that most students still choose to go to school in person. This can be for a variety of reasons.
"Either way, I'm still having to do the same amount of work," sophomore Zhanya McCoy said.
"I started to work on the school yearbook and write articles for the school paper. I am enjoying being at school, being able to run around, take pictures and interview people,"  Pechova said.  
"It's fun walking around campus; I get to see and talk to all my friends," freshman Brick Thomas said. 
One problem that comes with a system such as this is some students aren't getting their work done from home. There is evidence of more students failing, likely because they are not coming to school or not getting their daily work finished from home. 
"Some of the students that were doing well are still doing well; while many of the students who were struggling are struggling more," McNeal said.  
Some students admit that they are not good online students.  
"[The policy] definitely tempts me to miss school; however, I'm not a very good online learner so most days I'm going to school," Hailee Spradling said.   
Principal Art Dobbs asked teachers to encourage students who were struggling, even those who chose distance only learning, to return to the structure of traditional school if possible.
"Parents can send an email to me, and we can get the students back in the classroom," Dobbs said. "We are trying to reach our students in the safest way possible to continue academic growth."
Despite these issues, many feel that the open campus policy is an appreciated addition to this school year for many students who do not need the daily structure of the classroom. In a year with COVID, having a less stressful and more flexible school year has helped out many of the students here. 
"It definitely is a stress reliever for me," senior JT Posey said.
It's unknown how long the open campus will stay for but for now, it's a key part of this year.
Leave a Comment
Your donation will support the student journalists of Tupelo High School. Your contribution will allow us to purchase equipment and cover our annual website hosting costs.
About the Writer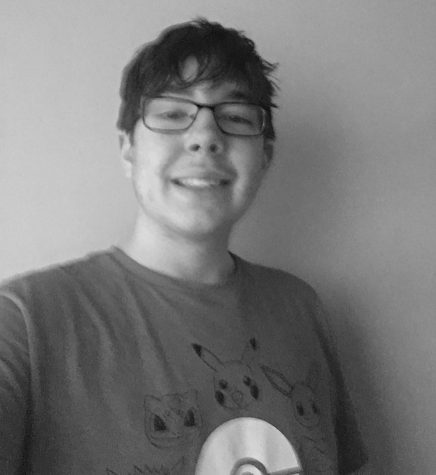 Grant Edger, Golden Wave Media Staff Member


Grant Edger is a copy editor and writer for Tupelo High School's Wave Media team and a senior at THS. Grant has been a member of the Wave Media...