Students create ofrenda in memory of a friend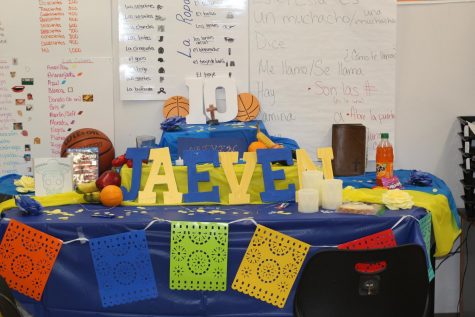 Kimberly Gross's Spanish I students created ofrendas for a friend who tragically passed away last year. They did this project as part of a class project to learn about the Day of the Dead in Spanish culture 
"Día de los Muertos, or Day of the Dead, is a colorful and cheerful Mexican holiday celebrating the cycle of life and death. The holiday is Nov. 1 and 2 and involves building ofrendas to honor the memory of friends and family members who have passed on," Spanish teacher Kimberly Gross said. 
Traditionally Mrs. Gross's three classes compete to see who could the best ofrendas. This year however al three classes choose to honor the same person 
"As soon as they learned what the holiday was about, before I could even finish explaining, they all expressed their desire to honor the memory of their friend and classmate Jaeven Dixon.  I thought it was so beautiful that they all came together to put one big ofrenda together and honor the same person," Gross said.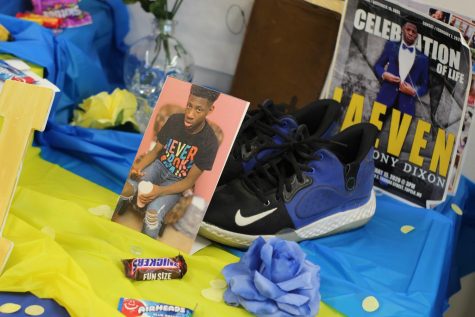 Dixon collapsed during basketball practice and passed away in February 2020. He is remembered as a fun loving student. 
"I was always shorter than Jaeven. So he would pick on me about my height and how I wore my hair. Anytime I saw him in classes, he was always flaming me. He was always talking about my ears," freshman Javier Moore said.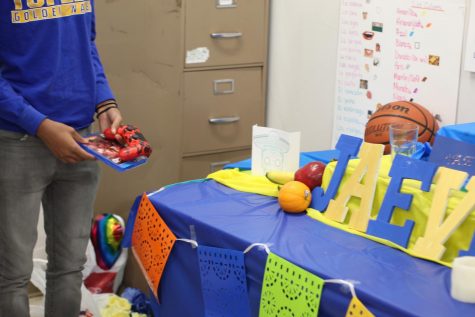 An ofrenda is a memorial where people bring items that are important to the memory of people who have passed. Students brought his shoes, his favorite color in table cloths, pictures of him as well as his favorite food and drink which was orange fanta and chicken.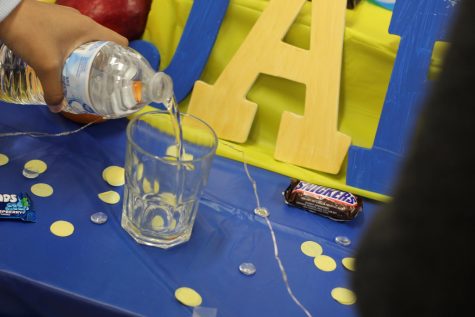 Dixon's mother and father came to view the ofrenda October 30th during a class celebration. They expressed that they thought it was appropriate for his friends to remember him. They felt the ofrenda really showed who he was. They appreciated the students honoring his memory.