CTE Class holds bicycle giveaway
"The program is called " Sharing at Christmas", and the main goal was for the students to do something with their hands– with no money involved and do it to give back to the community. We always hear about our students in the newspaper or on TV doing bad stuff. So I want to give my students an experience of doing something good and making someone smile from their labors. And once they realize that, I believe it's a life lesson. They're never forget it and hopefully it will keep them on the straight and narrow path," Derek Bradley, collision repair technology teacher, said.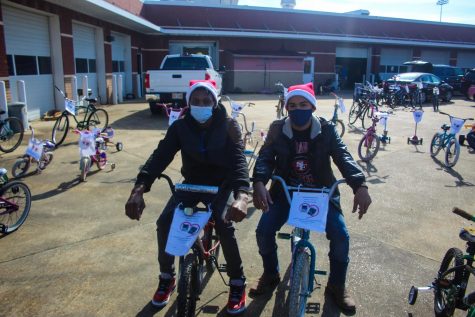 "We started taking bikes in last year after our last "Sharing at Christmas". So of course [we've been working] throughout the summer, but we've been working hard the past two months to get these together," Bradley said
The remaining bikes will be stored to give away next year.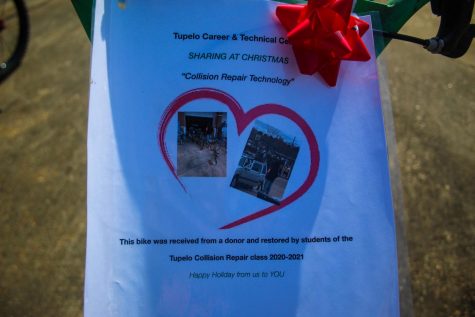 "Sometimes, after Christmas or during the week that we're out of school, I get messages from people that couldn't make it here today, but they still want bikes. If we have bikes left, I just come back to the school and let them pick one out. And they take it with them," Bradley said.
If anyone is interested in getting one of the refurbished bikes, they can email Mr. Bradley at [email protected]
"We ended up fixing a total of 54 bikes, five scooters and one pedal car and a couple of push toys," Bradley said.