HOSA hosts Blood Drive
This past September Tupelo High School hosted a school live blood drive, encouraging young students to donate. With several people having covid this past year many were able to give blood that had covid antibodies in it.
"I had covid a few months ago, and apparently you still have [antibodies] in your blood from covid. And it can help people that have it right now," Anna Grace Clark explained why she decided to donate blood.
Individuals that have recovered from Covid-19 are encouraged to donate their blood, which contains plasma. Donating blood helps a lot more people than you think it would.
"As we all know, right now, the hospitals are in desperate need of blood donations due to the covid pandemic. And so our goal is to help try to save lives. That's what we're trying to do." Mrs.
Jeannie. Miller shared the significance of donating blood.
Several people were hesitant to donate blood due to the fact that donating could look scary, but they have come to the realization that it wasn't as bad as they thought it would be.
"It was a really good experience. It didn't hurt as bad as I thought it would. It was just a little prick and it was over." Isabella Hodnett said.
The students that gave blood on this day, all said that they would definitely donate again.
"I do plan on donating more in the future. I feel like it's a good thing to do. And I feel like everybody should do it," Paige Gray said.
Tupelo High School does plan on doing this once a year"Blood Donation helps to reduce risk of heart attack and cancer. Donation of blood, burns calories and helps in weight loss. Blood donation helps to maintain a healthy liver." According to the website Indus Health Plus
"Donating blood is important because not many people have access to their blood type at any given time, and that could make a life or death situation. Not only that but, blood is needed now more than ever due to COVID-19. Less people or donating their blood, and even less people are holding blood drives for blood to even be drawn. Holding a blood drive at THS not only helps students experience what it is like to give blood, but what it is like to donate to a good cause and potentially save lives." Rico Morris said.
Leave a Comment
Your donation will support the student journalists of Tupelo High School. Your contribution will allow us to purchase equipment and cover our annual website hosting costs.
About the Writer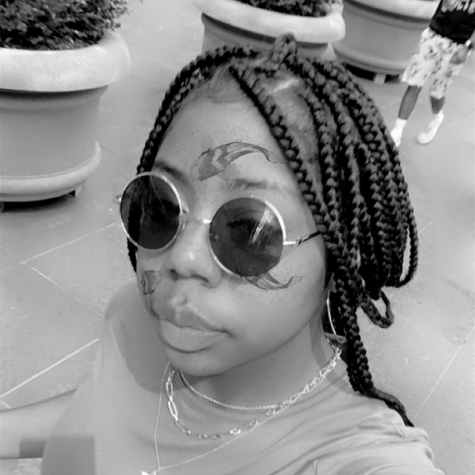 Amya Pegues, Golden Wave Media Staff
Amya Pegues is in the 10th grade. This will be her second year being a part of the Multimedia staff. Amya is involved in the tupelo high school color guard...