Teacher Pay Raise
On March 17, 2022, the Mississippi Senate passed a bill to increase teacher pay by up to 5,000 dollars in the next school year.
"We wanted to retain the great teachers that have been with us for 15, 20, 25 years, we wanted to keep them in the workforce. Mississippi State Senator Chad Mcmahan said. So we were able to come up with a pay raise that the taxpayers could afford. And that was $5,130 for educators, and then assistant teachers who will receive a $2,000 raise" Mississippi State Senator Chad Mcmahan said.
This raise is a huge deal for Mississippi, not only are teachers getting a pay raise but the state has now cut income taxes.
"I would have liked for the pay raise to have been more but the teachers got the rate that the taxpayer could afford. McMahan said. All money in state government comes from the state taxpayer so we were able to give a $5,130 direct raise to educators. We also gave everyone in the state, if you pay income tax, we're cutting your income tax in half. That's the largest tax cut in the history of Mississippi".
Speaking for the majority of teachers, they are very excited to have this pay raise, to not only help them but help their classes.
"This pay raise is more of an incentive to come back now that there are so many people leaving the profession. I think it'll definitely make more want to stay and with young kids and technology and things, it's more money to spend," Math teacher Kayla Fisackerly said.
To say teaching is a hard job is an understatement, so for a lot of teachers if this new bill wasn't passed they were going to have to find other jobs, for their mental sake and just for the sake of being able to provide.
"I love to see young people choose to go into education. And our educators really, have earned this pay raise." Senator Mcmahan said.
"We do get money to spend on things for our classrooms every year, but when I got here, that money had already been spent by the teacher before me, and so I didn't have any money to spend on things for my classroom. I did get to borrow some supplies from the administrators like tissues, binders, and paper but a lot of things for my classroom I had to pay for out of pocket, so we're putting a large portion of our paycheck into teaching in our classroom so we can always use extra funds," Spanish teacher Mary Katherine Newton said.
The state of Mississippi has very high expectations for the future of our students and teachers.
"In education, we are number one in the country for mathematics and reading improvements and that speaks to you as a student as well. Not only the educators have earned this raise, but
Leave a Comment
Your donation will support the student journalists of Tupelo High School. Your contribution will allow us to purchase equipment and cover our annual website hosting costs.
About the Contributor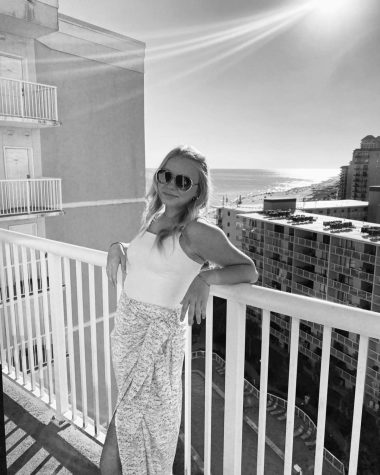 Emmy Dean, Wave Media Managing Editor
Emmy Dean, 2021-2024 Managing Editor, is a senior from Tupelo. She enjoys spending time with her family and baking in her free time. Her favorite quote...