Military Recruitment
In light of the recent news of a JROTC building and program being added to Tupelo High school, military recruitment has been brought to the forefront of the many career opportunities available to students. 
"Military Day is an annual event that began in the Fall of 2017. Military Day takes place annually, the Friday prior to the annual ASVAB exam that is offered to 1st-year Career-Technical Education students," Tupelo High School said.
Tupelo puts a lot of work into bringing in different career experts to answer all things you need to know about joining them in their career. 
"Military and service academy minimum entrance age requirements are 17 with parental consent or 18 without parental consent. Service academy applicants must meet the age requirements as of July 1 of the year of entry" Todays Military said.
The Military does not require much to get in. However, they prefer that you have some type of school credentials when you go to join. 
"Success in any branch of the Military depends on a good education. A high school diploma is most desirable. Candidates with a GED (General Education Development) certificate can enlist, but some Services may limit their opportunities. It is very difficult to be considered a serious candidate without either a high school diploma or an accepted alternative credential," Todays Military said. 
There are lots of different programs that you can join in the military, so if you enjoy doing something certain there is most likely a program available for you.
"The military is made up of six branches, army, marine corps, navy, air force, space force, and coast guard," Todays Military said.
The military also provides lots of benefits for anyone who enlists.
"From financial aid and college funds to loan repayment programs, there have never been more ways for service members to afford and further their education," Todays Military said. 
Income can vary in the military depending on your rank but, you can make a decent amount starting out. 
Leave a Comment
Your donation will support the student journalists of Tupelo High School. Your contribution will allow us to purchase equipment and cover our annual website hosting costs.
About the Writer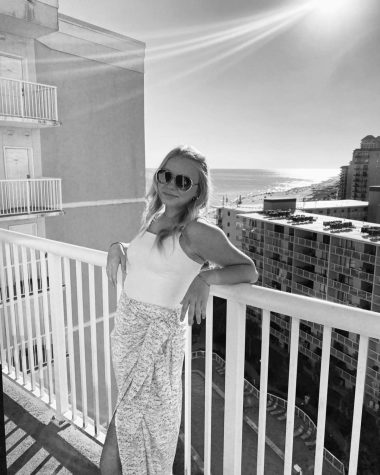 Emmy Dean, Wave Media Managing Editor
Emmy Dean, 2021-2024 Managing Editor, is a senior from Tupelo. She enjoys spending time with her family and baking in her free time. Her favorite quote...