WTHS attends the Southern International Press Association
On March 3, 11 Tupelo High School broadcast journalism students departed from Tupelo to travel to Colombia, SC to attend the annual Southern International Press Association (SIPA) Convention. WTHS is Tupelo High School's broadcast journalism program and a handful of students got to go on this trip in order to learn valuable information to better their program.
"I wanted them to think beyond Mississippi. And then I also wanted them to learn incredible new tips to improve the WTHS program," broadcast journalism advisor Katrina Berry-Ivy said. 
SIPA is a nonprofit organization who promotes journalistic professionalism to public schools in 15 different states in the Southeast of the United States of America. 
WTHS staff members competed for the first time in an on-site competition where students split up into teams and were given a prompt, time period, no help and created a broadcast story. 
"The on-site competition was definitely a challenge but was tons of fun. I learned to work stronger as a pair with one of my good friends," sophomore Thomas Roper said. 
WTHS entered two teams each with two students. Aaliyah Cooper and Alexis Leasy interviewed people in a local street fair. While Thomas Roper and Cailiegh Martin created their story by interviewing students and an adviser from a publication in South Carolina. 
"SIPA this year taught me that the work that we do inside the classroom is what's most important, and we need to build a strong community or their staff first," said Alexis Leasy who is one of the four students to participate in the on-site competition. Leasy is the executive producer of WTHS and is a crucial part of the WTHS staff. 
"It's very good to have a good relationship with your students and classmates. Especially when you're with them all the time shooting, recording, and filming" said Leasy. 
The WTHS staff is a close-knit group of students who have bonded over their work and SIPA was an experience that brought them even closer. 
"It was so fun seeing the staff bond and become even closer," said Berry-Ivy. 
The conference creates an environment where students can grow in their craft and explore newer and better ways to make their publication better from the people to the content they create. 
"The kids just enjoy being with each other, and then coming back energized to continue to make the show even better," said Berry-Ivy. 
WTHS did very well at SIPA and hopes to do even better in the future. 
"The reporters, and the anchors got the highest rating that you could get. So we're well on our way. So I'm excited about that" said Berry-Ivy. 
With the help of Berry-Ivy WTHS hopes to win more awards in the future and further grow and become better not just as a broadcast journalism program, but as a class. 
"My favorite part about SIPA was winning in our class, because it's just a big honor to win regionally, not only statewide, but when you do something regional, you just know that it's good," said Leasy. 
Berry-Ivy wants to help her student and publication grow as time passes and has hopes to win more awards and become more well-known in future competitions. 
"Two years ago, WTHS was recognized in third place, Best of Show. Yay. We're so excited. Last year, no place. This year, second place, so there's definitely growth" said Berry-Ivy. 
WTHS won multiple awards at just this one competition, including second place in best of show, and hopes to win many more in the future. 
"I just felt like if we're going this far, let's try as much as we can," said Berry-Ivy.
Leave a Comment
Your donation will support the student journalists of Tupelo High School. Your contribution will allow us to purchase equipment and cover our annual website hosting costs.
About the Contributor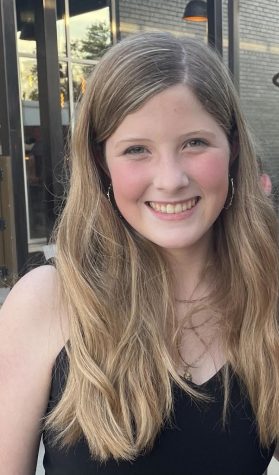 Ivy Kate Benjamin, Golden Wave Media Staff
Ivy Kate Benjamin is in the 10th Grade and a sophomore at THS. This is her second year on the THS multimedia staff. She is in the THS string orchestra,...