How does it feel to be a senior?
Rhianna Johnson: "It feels like an accomplishment, all the hard work and everything that I have done has paid off."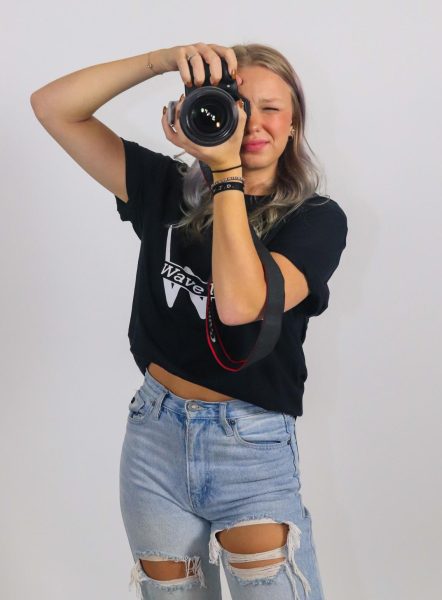 Emmy Dean: "It feels amazing, but kinda sad at the same time"
Joshua Delacoudray: "It's different, I feel like I am paying attention to a lot of more things, in previous years I felt like I was just going through the motions to get to this point but now that I am here I just want everything to pause." 
Kara Graham: "I am a bit amazed because it feels like just yesterday I just came to high school after covid and it's just crazy how it flies by. I'm not sure if I'm ready for it to end."
Jevon Edwards: "It feels good, I have been anticipating this for a while now."
 What's the worst part about senior year?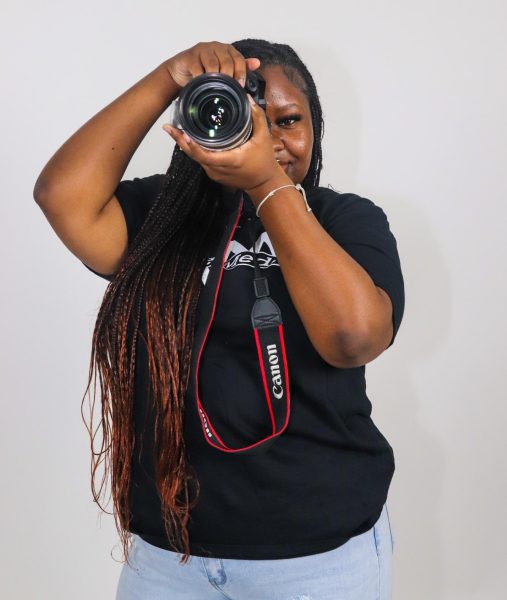 Joiyah Blackmon: " I am going to miss my babies, everyone that I have connected with, and my teachers especially Ms.Chumley because I have been with her since sophomore year."
Kara Graham: "Probably picking out scholarships, I already know what I want to do with my future but it's just the path to getting there and what college I'm going to." 
 What's the most challenging task as a senior?
Carson Foster: "They are expecting us to be the leaders of the school."
Emmy Dean: "The most challenging task is trying to make sure that I've gotten everything ready for college and college applications."
Arianna Shaw (Ari): "Honestly, senior year is expensive and you don't actually realize until you start it. So, just making sure you have money for everything and also prepared for everything you have to do is the most challenging part."
 What are your plans after high school?
Carson Foster: "I'm going to Jackson State to play baseball. They gave me a full ride and I am getting paid."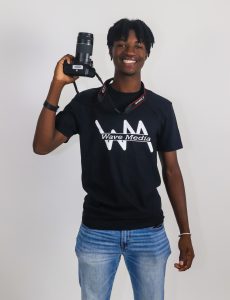 Joshua Delacoudray: "I want to go to Ole Miss or ICC and major in computer science because I was always a computer cat." 
Kara Graham: "I want to go to ICC for 2 years because it's a cheaper option, and then head to Tupelo or Ole Miss Oxford then years after that."
What's one thing would you say to your freshman/younger self?
Jevon Edwards:" It gets better, it won't be as bad as you think it will be."
Rhianna Johnson: "Always be yourself and ignore what people think." 
Josh Delacoudray: "AP means it's a lot harder than the regular class because I did not know and got into AP classes and was just struggling.
 What advice would you give to the freshman?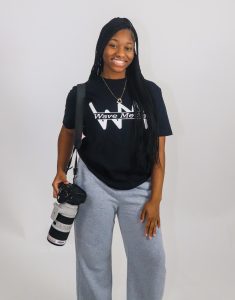 Arianna Shaw: "Enjoy high school because it goes by really fast. Work hard and take care of all your important classes first so during your senior year you can just chill, like me."
Kara Graham: "Don't be scared, high school can be intimidating at times but there are a lot of people here to
help you and not to hurt you. Freshman years usually have a lot of drama but don't let it get to you because after high school none of it will really matter."
Joshua Delacoudray: "Don't say you'll do it later, if you can do it ahead of time go ahead and get it done. Joins clubs and get involved."
Jevon Edwards: "Don't grow up quick but don't be immature, you don't have to be grown but there's of level of maturity they are expecting from you when you get to the high school."
 Where do you imagine yourself 10 years from now?
Arianna Shaw: "I'll be 27, woah, I imagine myself not in Tupelo with my master's degree for education or I would go into nursing. I see myself being successful though."
Emmy Dean: "I have a pretty easy senior year, most of my classes are just classes that I have to take to graduate and I get get leave early." 
 What are your plans after high school?
Joiyah Blackmon: " I'm going to Northeast for 2 years and then transfer to Ole Miss for nursing."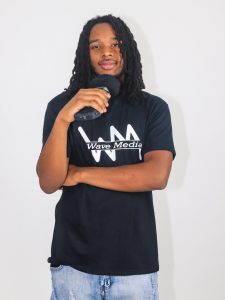 Jevon Edwards: "I am definitely going to college and I am going to major in something brilliant, I am still figuring it out but if I go somewhere in Mississippi it'll be MSU. Whatever I do I will start doing something creative on the side."
Rhianna Johnson: " I am going to ICC and becoming an ultrasound tech, then eventually getting credibility to go to a clinic to become a radiologist."