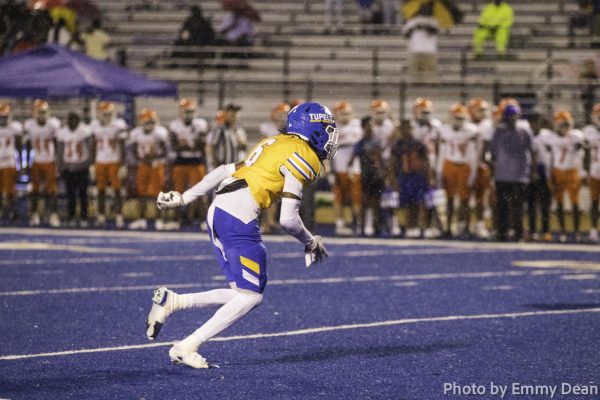 During the third quarter of the Hernando game on September 8th, star player Shamar Darden went down suddenly with an ankle injury. Everyone was stunned by the injury as he was lifted off the field. Darden gave a thumbs-up to the crowd as he was being carried off by medics and the crowd erupted in supportive applause for #6.
However, the injury was worse than what was expected. He dislocated his ankle as well as tearing a ligament in his foot. Darden has been out for 7 games and has been recovering in rehab. Moving his foot is the hardest part of rehab.
"When I got injured my thought was I'm going be out for the season. I was thinking about life at the moment. But I started rehab [focused staying] on the grind [to] come back stronger and better than before," Darden said. 
He goes to rehab 5 days out of the week and works on his ankle 6 out of 7 days of the week. He is hoping for a speedy recovery.
"I get my boot off on November 1st and I should be back after that moment. It should take a little minute, I say about two more weeks," Darden said.  
During his recovery, younger players stepped up to play for the Golden Wave. 
"I love all my players like they're my own, It was sad seeing him go down but luckily we had a sophomore ready to play and get after it that learned stuff from Shamar,¨ Coach Ty Hardin said. 
Darden, an Ole Miss football commit, in the 21-22 football season had 54 total tackles with 32 solo tackles. He averaged 6 tackles a game with 5 pass deflections.