Christmas in October for Golden Wave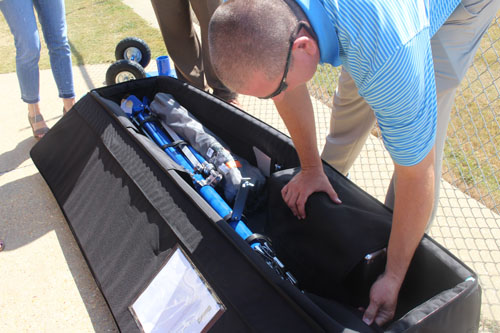 Hang on for a minute...we're trying to find some more stories you might like.
The Tupelo High School football team has a new end zone camera to help coaches review game footage.
"As a coach, that is the best view to correct mistakes," Golden Wave head coach Trent Hammond said, explaining that the wide-view camera will be set up in the end zone on a 30-foot telescoping pole during home and away games.
Football Boosters President Kate Farabaugh said when the coaches were asked what they needed, an end zone camera was their immediate response.
"The coaches were acting like it was Christmas," said Farabaugh, describing the Oct. 7 presentation at Renasant Field.
Football parent and booster club member Phil Daughdrill said the boosters made phone calls to collect donations for the $5,000 Sport Scope camera.
"People care about the high school and athletics and were happy to help,"  Daughdrill said.