Football vs. Corinth 8.26.16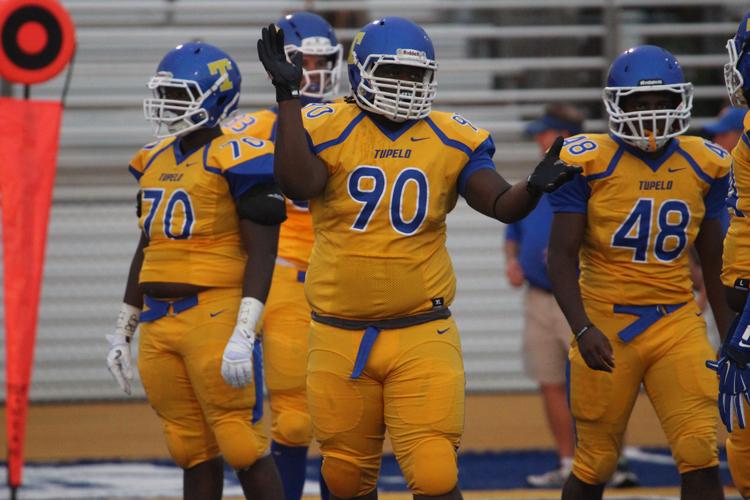 Georgia McGee, The Album Editor in Chief
August 30, 2016
Tupelo faced the Corinth Raiders at Renasant Field at 7pm. Lawndale Elementary and Rankin Elementary joined cheerleaders and the band to welcome the football team onto the field. The Tupelo Boys picked a country theme for the student section, and students went all out with jean shorts, flannels, trucker hats, and cowboy boots.
Sophomore Jaquarious Williams got the first points on the scoreboard for Tupelo with a 51-yard rushing touchdown. Williams also ran 35-yards to score again, before it was called back due to holding. Following a 44-yard field goal from Josh Smith, quarterback Stephon McGlaun scored his first career touchdown to bring the score up to 17-7. Williams scored another touchdown from 32 yards out just before halftime.
Following halftime, Jordan Jernigan and Ray Sandroni work together to bring in another touchdown, followed by a 10-yard rush from senior Donte Freeman bringing the score to 37-7. A touchdown from Hodges gets the final score to 44-21. With a 2-0 season record so far, Tupelo travels to Shannon this Friday to take on their rivals, the Raiders.