Teacher Spotlight: Teneeshia Boyd
Name: Teneeshia Boyd
What Subject/classes/sports/clubs do you teach/coach/advise: Co-teach with Biology 1, Coach track/field and XC, co-sponsor Interact club and am on the THS voices choir committee
How long teaching: 6 Years at THS: 3 Years
Family: I'm from a small town called Popular Springs and Shannon, MS. Blue collar family with little money but lots of love. All my siblings attended Nettleton high school in Nettleton MS. Our parents pushed education and doing the right thing. We all graduated with high school diplomas and went on to attend college.   2 siblings working on a doctorate degree, 1 has a master degree and 1 has a bachelor's degree. All college graduates. We are a Christian family and live life according to Christian values.  Material things don't matter but love conquers all.
PRESENT: I am married to my wonderful husband, Rico Boyd. We have 3 Beautiful children, Jade 10, Niles 6 and Myrah J 3. We enjoy spending time with one another. We are a Christian family learning to enjoy life with each other.
Favorite thing about teaching:  Connecting with students and planting successful seeds in their lives. Helping them to believe in themselves and to know that all things can be accomplished with determination, effort and love.
Least favorite thing about teaching:  Basing students success on a test score. Watching students struggling in their home life and I can't fix it for them.
Hobby outside of school: Spending time with my 5 babies, Jade, Maliyah, Niles, Mia, Myrah J. Singing with my brother and sister. Church, Coaching softball.
Special Talent(s):  Singing (many don't know that I can) Counseling, Track, and field, baseball, softball.
People would be surprised to know: I can sing. I tried out for the olympics, made the World University Track Team for USA. I have been to 8 different countries.
Most memorable moment as a teacher: A student came to my room during 1st block and said, "Ms. Boyd you gon [sic] get these hands 4th Block." I heard a rumble at the door later and it was him. He had some gigantic boxing gloves on. We laughed so hard. We had fun pretending to box with one another.
About the Writer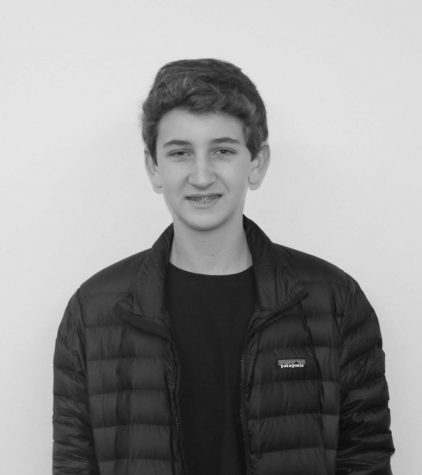 Marcus Little, Multimedia Staff Member

I can't imagine anyone would ever read this, but I'll write something for the people who do. Until 2018, I've never been taller than anyone, except...