Teacher Spotlight 🔦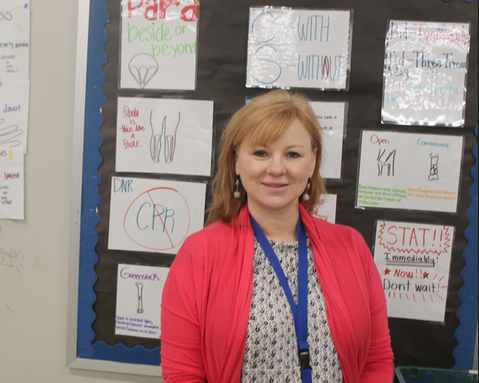 Advertisement
Name: Jeannie Miller
What Subject/classes/sports/clubs do you teach/coach/advise: I teach Health Science,and I am an advisor for HOSA
How long teaching: 1 year  at THS: 1 year
Family: I have 4 grown children, 3 grandchildren and a Yorkie
Favorite thing about teaching: I enjoy listening to my students tell about their clinical experience at the hospital, and being able to relate to classroom activities.
Least favorite thing about teaching: Preparing lesson plans
Hobby outside of school: I enjoy working in my flower beds and playing with my grandchildren.
Special Talent(s): I haven't discovered any special talents yet. I'm still hoping.
People would be surprised to know: I do not enjoy talking in front of large crowds.
Most memorable moment as a teacher: Seeing my students called down to receive  awards during HOSA District and State Competitions.