New Year, Same Rules
The Tupelo High School 2019-2020 school year has started. It came faster than we anticipated, but don't worry. We interviewed the administrators so that we could inform you of all the rules you need to know. Following these rules will guarantee a stress free, drama free school year for you and your peers. The last thing we want is detention over breaking a dress code rule or for your phone going off in class because of a Clash of Clans notification.
Cellphones:
"Cellphones are typically why the majority of students are in administrators' offices," Dr. Ryan Curry, 10th grade and A Building administrator, said. If a student has a reason to need to check his/her phone, be sure to talk to the teacher or ask first. No teacher is going to write you up for something they've given you permission to do.
"If, for whatever reason, [the teacher asks for your phone], the easiest thing to do is just hand it over to the teacher, and 99% of the time, unless something happens, you'll get it back the same day."
The penalty for not handing the phone to a teacher is an automatic ISS. Not handing the phone to an administrator is an automatic OSS.
To avoid those issues, it is best to "turn it off and put it away." You will survive without checking your phone for 97 minutes!
Keep our Campus Clean
Clean up after lunch and breakfast.
In order to be the best, our school must look the best! Keep our campus clean!
Make sure to pick up after yourself in the halls, classrooms and in the cafeteria areas.
Recycling: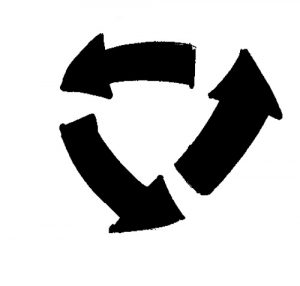 Get a recycling bin from Mrs. Rowe or Mrs. Ware in their rooms in upstairs B.
Only throw paper and plastic in the recycling bins. An AP Science club member will take them to the larger recycle bins outside.
Selling Food and Candy on Campus: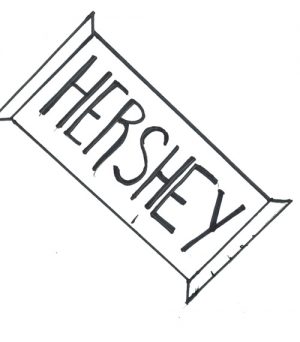 Food and candy can not be sold at school during school hours. "Even if it is for school fundraisers, like band, sell it before or after school," Curry said. This is a law not an arbitrary rule set by the school.
State law requires that food and beverages sold outside of school meal programs meet federal smart snacks nutrition standards.
Rule 17.10 Smart Snacks Standards for All Foods and Beverages Sold in Mississippi Schools states:
The State Board of Education (SBE) shall adopt Smart Snacks Standards for All Foods and Beverages Sold in Mississippi Schools. These standards will ensure school district compliance of what products can be sold and the time of day they can be sold on a school campus.The Healthy Hunger-Free Kids Act of 2010 directed the USDA to establish nutrition standards for all foods and beverages sold to students in schools during the school day.
Bullying
"If you know bullying is taking place or see it or anything like that, please report it," Curry said. "We can't address it if we don't know it's going on. We involve the police [SROs]when we have a bullying situation. You all have been really good helping us with that. Just be very mindful and watchful of those things, and certainly, speak up, especially for those who may be afraid to speak up for themselves."
There are several ways to report bullying:
Call the Anonymous Tip Hotline at (662) 598-4445
Online Reports: Bullying Report Form: https://www.tupeloschools.com/quicklinks/report-a-bullying-incident
Report a Tip Form: https://www.tupeloschools.com/quicklinks/report-a-tip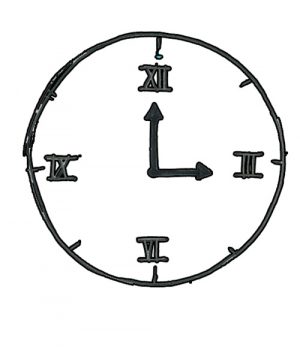 Tardies
You only get 5 tardies per semester.
"Use those 5 for emergencies like when the lights go out," Curry said.
"[When] your alarm clock's flashing when you wake up, and you're late. Or the train seems to get you at cross town or whatever. Don't waste it on, 'Ok, I just need to catch up on my weekend with my friend out in the courtyard and I'll just have to be late.' Or swinging by Starbucks and getting a buc-a-latte because you're extra thirsty, and you need a little pick me up. Save those tardies for emergency kind of stuff."
Tardy Consequences
Tardy 6—Detention
Tardy 7— (2) Detentions
Tardy 8—Saturday School
Tardy 9— ONS (overnight suspesion)
Tardy 10—1 Day of ISS
Tardy 11—1 Day of OSS
Tardy 12—2 Days of OSS
Tardy 13—3 days of OSS
Tardy 14—5 days of OSS
Tardy 15—Referral to Fillmore Center
Earbuds
Wearing earbuds or headphones in the hall is a safety issue.
"The last thing that you want in an emergency is not knowing what to do or not know it is happening [because you can't hear the announcements or instructions]," Curry said.

You must remove all sound devices from your ears/head upon entering a building. You may use them in the courtyard or at lunch.
Earbuds in the classroom are to be used only with teacher's permission in certain circumstances.
Dress Code:
If you have to ask about it, don't wear it.
According to Dr. Curry, administration has put strategies in place to ensure that the dress code is not a problem for students.
"You'll never get written up for the dress code [if you follow these two simple suggestions]. First, if you have any doubts about it, don't wear it. It's that simple. Second, if you really want to wear it, but you're still not sure, get approval. Bring it up here; show the administrator.
"Ladies, you will see Mrs. Sparkman or Ms. Topp. Guys, you will see me, Mr. McNeal, or Mr. Catledge, and we'll say, 'Yeah that's fine, absolutely,' or 'No that's a little too short' or 'Yes, that's ok. It's got holes and shreds that are covered.'
We'll direct you," Curry said.
TPSD Dress Code from the Student Handbook:
1. The minimum length for shorts is three inches above the knee.
2. Holes, tears, and/or shreds above the knee that expose skin, undergarments and inappropriate areas are prohibited.
3. The minimum length for dresses and skirts without leggings is knee length and shall also be appropriate for bending, stooping, sitting, and working overhead while at school.
4. Transparent clothing without proper underclothing is prohibited.
5.Muscle shirts, tube tops,tank tops,razor back tops,spaghetti strap tops and fish-nettops are prohibited. Tops that expose undergarments (brassiere, camisole, etc.) and/or shoulder blades are prohibited.
6. No clothing top shall be so low in the front as to expose any part of the breast or shall be so low in the back to expose the shoulder blades.
7. The midriff shall not be exposed while walking, standing, and/or sitting.
8. Any article of clothing which contains or depicts the following is prohibited: substances illegal by law for minors – alcohol, drugs, tobacco; profane, suggestive, and/or violent language; derogatory symbols or remarks directed to any ethnic group.
9. Any jewelry and/or items of ornamentation which depict weapons of violence or substances illegal to minors are prohibited.
10. Hair shall be free from obnoxious odors and shall be clean and neat in appearance. Hair shall not obstruct vision, and hair shall not be extreme in color. Picks, combs, and rollers shall not be worn in the hair.
11. Basketball jerseys shall not be worn without appropriate underclothing.
12. Shoes and/or sandals shall be worn. Shoes designed to be laced shall be laced. Shoes with cleats and house shoes are prohibited.
13. Loose and/or sagging pants, slacks, and shorts falling below the waist without a belt are prohibited.
14. Leggings, jeggings and tights worn by themselves are prohibited, however, they may be worn with an appropriate length shorts, skirts, dresses or shirts that are no more than three inches above the knee.
15. Sunglasses will be removed from the head when entering a building.
16. Hats and caps, unless a part of a TPSD athletic uniform, shall not be brought to school. A practicing physician's statement permitting a headdress for a specific period of time will be permitted. The penalty for bringing a hat or cap to school is confiscation. The hat or cap will be returned to the student upon completion of the school year.
17. Piercings of exposed body parts that cause a distraction or cause a safety concern are prohibited. Tongue piercings are prohibited.
18. Skull caps, Doo-rags, bandannas, and washcloths are prohibited.
19. All fasteners and buckles designed for use with an article of clothing shall be used appropriately at all times.
20. Restrictions on a student's manner of dress or grooming will be determined: (a) where there is a clear and present danger to the student's health and safety; or (b) when the attire causes an interference with work, a disruption to the educational environment, or creates classroom or school disorder as a result of such manner of dress or grooming.
21. Trench coats or other items of clothing which could be utilized to conceal dangerous items are prohibited.
22. Pajama pants or pajama clothing is prohibited.
23. Tutus are prohibited.
24. Biking shorts, compression shorts, and sliders are prohibited however, they may be worn under appropriate length shorts, skirts, or dresses that are no more than three inches above the knee. *Students who participate in sports or extracurricular activities can wear these shorts during those activities
About the Contributors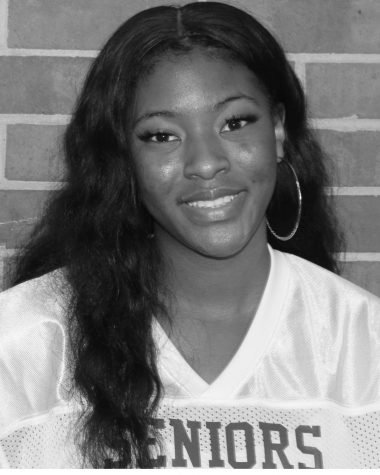 Dynastee Burnett, Photographer
Dynastee

Guilty of overthinking, Player of the Piano, Hater of Trying on Clothes before leaving the store,Maker of Smiles:)

_

Sibling of Dakota,...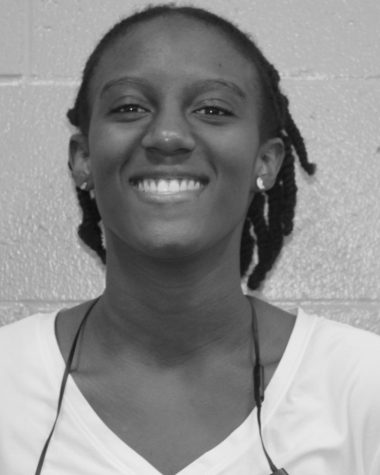 Ramiyah Garth, Staff Member