Driver's Permit Test requires students to jump through hoops.
Getting a permit is the start of a new chapter for many people. It marks the beginning of finally being independent and able to do things on their own. However, many teens do not know the laws and rules regarding the learner's permit test. If you are one of those people, here is a breakdown of the requirements for getting your learner's permit.
To get a learner's permit, the applicant must be at least 15 years old. In addition to this, they have to provide proof of being enrolled at school.
THS students may go to the front office in J building to get an attendance form for this.
Finally, the test must be taken at a Department of Motor Vehicles in the state in which they reside. Luckily for THS students, there are several DMVs throughout Northeast Mississippi: Tupelo, New Albany, Booneville, and Amory just to name a few.
There are several documents required at the DMV for taking the permit assessment. An application for a Mississippi Driver's License, which can be found on the DMV website, must be filled out with both guardian's signatures. If the applicant's parents are divorced, the parent with custody must sign.
The application then needs to be signed by a notary public. THS students can take this application to J building when they receive their attendance form to get their application notarized.
Additionally, a social security card is needed when applying. Applicants also need to bring their original certified birth certificate. Copies are not permitted. The birth certificate must have a raised seal, and be issued by the Bureau of Vital Statistics or State Board of Health.
Finally, the applicant must show two proofs of residency. This includes bills, a deed, a bank statement, or your parent's ID.
In addition to taking the road rules test, you must pass a simple vision test given at the DMV.
Passing the permit road rules test requires a lot of preparation and studying. One of the easiest ways to study for the permit test is by reading through the Driver's Handbook.
According to Driver's Education teacher, Coach Reed, it is very important for students to "make sure they have read the Mississippi Driver's Manual. Everything they need to know is there."
Applicants can get one of these at the DMV or online. There are also several apps available that prepare new drivers for the rules of the road. Many apps also have practice tests similar to the one taken at the DMV.
In order to pass the permit test, the candidate must answer 24 out of 30 questions correctly. The computer will immediately let them know if they have missed a question after submitting it. If the applicant answers 24 questions correctly prior to answering all 30, they will automatically pass.
If they fail the permit test, they may go back the next day to retake it. If the applicant passes, congratulations!
Applicants must have their learner's permit for exactly a year to be eligible for a driver's license exam. They must be sure to keep the original application and other documents used at the permit test because they will need this for their license test.
All that is left is to practice driving with a licensed adult of 21 years or older.
Leave a Comment
Your donation will support the student journalists of Tupelo High School. Your contribution will allow us to purchase equipment and cover our annual website hosting costs.
About the Contributor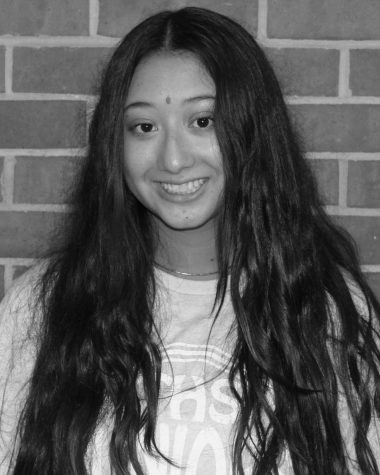 Paige Moore, Editor
Who loves sweet tea, shopping and singing with friends even though I'm not good at it.
Who feels interested, compassionate and delighted.
Who needs...