THS works to increase minority involvement in specialized classes.
Tupelo High School is striving to increase the number of minority students enrolled in Advanced Placement and Dual Credit classes.
According to LV McNeal, THS assistant principal, 42% of students at THS identify as white and 49% identify as African American. Hispanic, Asian and "other" make up the rest of the population. In contrast, more than 70% of students enrolled in AP and DC classes identify as white, only 15% as black and as Hispanic, Asian and "other" . This type of difference is true, not just at THS, but also nationally.
Enrollment in Tupelo Career Technical Education (CTE) classes; however, is very similar to the demographics of the school and district as a whole. 34.6% of CTE students identify as white, which is only a -2.4% difference from the district.  African American CTE students make up a 56.1% majority in those classes, a positive increase from the district.
CTE Director, Evett Topp emphasized her satisfaction the department's diverse enrollment.   
"When I realize that we are meeting the needs of diverse groups within our student [body], that lets me know that we [the CTE department] are taking a holistic approach to meet the needs of every student," Topp said.
To build on those statistics, Tupelo High School has identified increasing minority enrollment in AP and Dual Credit classes as a goal and is following steps to increase minority enrollment in advanced classes.
"The number one greatest need identified by our community [in surveys conducted by the district last year] was achievement gap closure and meeting the needs of all groups of students," TPSD Innovation Program Facilitator Stewart McMillan said.
The district targeted specific subgroups–special education, [English Learners] and students in poverty–for achievement gap closure.
McMillan emphasized that before the district can take the steps to escalate diversity in AP and DC classes, they must identify the specific issue, and take a closer look at the demographics.
One thing the school plans to do is to make sure all students and parents are informed of the opportunities offered. This past year, letters were sent out to students whose ACT sub-scores revealed their potential success in AP/DC classes.
Another way THS hopes to heighten minority participation in these classes is by offering more assistance to students who need to increase their ACT score so they can take these classes. The school is currently developing a plan for ACT preparedness according to McNeal.
"We look forward to starting a school-wide ACT initiative on January 6th,"  Principal Art Dobbs said.
Leave a Comment
Your donation will support the student journalists of Tupelo High School. Your contribution will allow us to purchase equipment and cover our annual website hosting costs.
About the Writer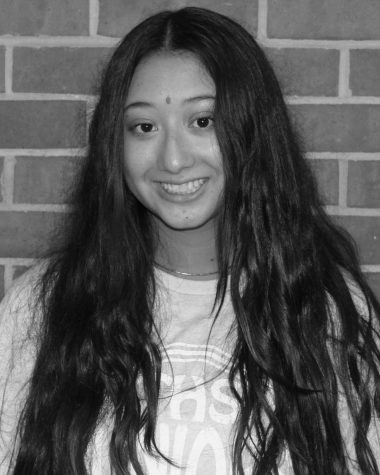 Paige Moore, Editor
Who loves sweet tea, shopping and singing with friends even though I'm not good at it.
Who feels interested, compassionate and delighted.
Who needs...