Government students get real life political experience.
Despite being only fifteen years old, THS sophomore Nicol Milev got to experience the voting process firsthand as Mississippi voters went to the polls to cast their ballots for various statewide and local elections on Tuesday, November 5. To vote, a citizen must be both registered and at least 18 years old. However, Mr. Turner's 10th grade AP Government class had the privilege of visiting the different polling stations throughout the city on election day.
Students had numerous jobs at the precincts. Expecting to only be able to observe, Mr. Turner and the students were pleasantly surprised that many were able to be a vital part of the process.
"Some helped to check in voters, some handed out ballots, some helped scan them, some passed out stickers, and some helped with security," Turner said.
Sophomore Nicol Milev explained how she helped the polling place run smoothly and keep the process organized.
"I helped people use the ballot machine to cast their votes, gave out "I voted" stickers, directed people where to get their ballots, and verified people's IDs and gave them a ticket so they could know which ballot they had to fill out," Milev said.
Turner emphasized the excitement he had for his students, explaining how this was a great opportunity to witness politics in a direct and personal way.
Milev spoke of how the event was a memorable and essential part of her high school career.
"It was a good experience and I got to meet a lot of interesting people," Milev said.
About the Writer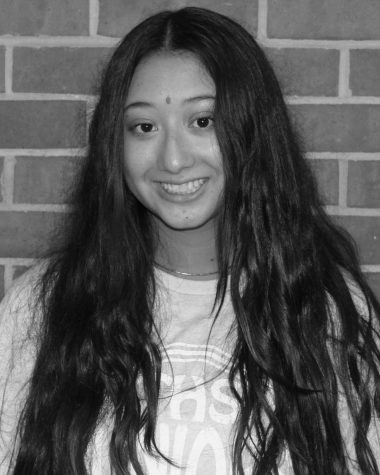 Paige Moore, Editor
Who loves sweet tea, shopping and singing with friends even though I'm not good at it.
Who feels interested, compassionate and delighted.
Who needs...