THS Fine Arts Teacher Puts Talent into Motion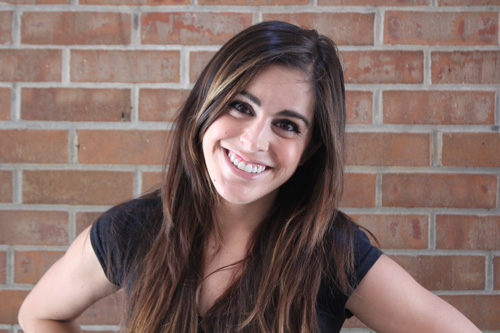 Advertisement
Hang on for a minute...we're trying to find some more stories you might like.
The Boys and Girls Club of North Mississippi strives to let young people know that someone cares about them. The club's programs mentor the development of boys and girls by teaching them a feeling of usefulness and acceptance. Boys & Girls Clubs are a safe place to learn and grow – all while having fun.
Dancing Like The Stars is a fundraiser for the Boys and Girls Club of North Mississippi. It is a community event annually held at the BancorpSouth Arena. Local "celebrities" are recruited from the surrounding communities and partnered with professional dancers from The Dance Studio, which is located in downtown Tupelo. The competition is much like the popular television show, "Dancing with the Stars."
Much like the well known show, there is a panel of "celebrity" judges who select 1st, 2nd, and 3rd place awards for the Judges Course Category. The "celebrity" that raises the most funds is awarded the Grand Champion Award. Each group has to collect $200,000. The groups use social media, businesses, and letters to benefactors to collect profit. The event has raised over $1.1 million in 10 years.
The dancers are raising sponsorship dollars for Boys and Girls Club of North Mississippi to aid in education, leadership, life skills, and various art and recreational programs. The mission for this organization is "to enable all young people, especially those who need us most to reach their full potential as productive, caring, and responsible citizens."
This year Tupelo High School has one of its very own dancing in this much anticipated event. Ms. Danielle Frerer teaches General Music, Dual Credit Music Appreciation, Music Theory, and AP Music Theory. She is also the director of THS Show Choir and Synergy. Frerer reflected on her experience as a part of the event.
Frerer began dancing at a very early age. She took numerous classes and was a member of several dance teams. She enjoys dancing, with hip-hop being her favorite style. She finds delight in dancing because of the exercise, fun, and rhythmic components. The performing arts has always been close to her heart.
Dancing Like The Stars means a great deal to Frerer. She has had several students that attend the Boys and Girls Club and finds great pleasure in helping out with this program. She states that she is extremely gracious to have been asked to dance for this worthy cause.