Is cable dead? Netflix produces some of the best original content.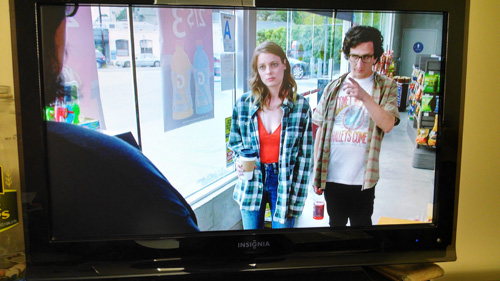 Hayden Johnson, Staff Writer, The Hi-Times
April 18, 2016
Hang on for a minute...we're trying to find some more stories you might like.
Streaming movies and TV shows has become routine and part of everyday life. Whether you use Netflix, Hulu or Amazon Instant Video, finding something to watch has never been easier.
Netflix started out as an American DVD-by-mail service in 1998 and began to stream video in 2007. Netflix now serves more than 190 countries. As of January 2016, Netflix serves 74 million users, with 44 million living in the United States.
Netflix began to continue programming of various genres after these programs had previously been canceled. Some of these programs include cult classics like "Arrested Development" and the 3D animated show "Star Wars: The Clone Wars."
For a few years now, Netflix has distributed a number of "Netflix Originals," or programs exclusively on Netflix. One of the first successful original Netflix dramas was "House of Cards," which was released Feb. 1, 2013. Set in present-day Washington, D.C., "House of Cards" is the story of Frank Underwood (Kevin Spacey), a Democrat from South Carolina's 5th congressional district and House Majority Whip who was passed over for appointment as Secretary of State. He then schemes to get himself into a position of greater power, with the help of his wife, Claire Underwood (Robin Wright). The series has won several awards since its release, including several Golden Globes and four Primetime Emmy awards.
Since its success with some of the first original series, Netflix has spread to even more genres and shows. "Love" is an original romantic comedy that was released exclusively by Netflix on Feb. 19 of this year. The show follows Gus, an on-set teacher/tutor for young actors, and Mickey, a manager at a satellite radio station. Gus has just broken up with his girlfriend for cheating on him. Mickey is in an on-again, off-again relationship with a loser named Eric. Gus meets Mickey one morning at a gas station after hearing her arguing with the clerk. Gus offers to pay for her coffee because she's forgotten her wallet. The two then spend time together in an awkward and tense friendship.
In 2015, Netflix teamed up with Michael Showalter and David Wain to make a prequel to "Wet Hot American Summer." "Wet Hot American Summer: First Day of Camp" is an eight-episode prequel series to the 2001 cult classic starring Amy Poehler, Paul Rudd, Molly Shannon and many more hilarious cast members. The prequel show stretches one day over a whole eight episodes and depicts in detail what the very first day of camp was like for the teen counselors.
With streaming services like Netflix producing original content and the plethora of shows and movies to choose from on those services, modern cable providers have something to look out for. Streaming is consistently becoming more popular. Netflix might be how everyone enjoys television in the very near future.